By Stephanie Lemma, PA Guide
If you are looking for a little town feel and scenery, Jim Thorpe, Pennsylvania, is a charming town in the eastern part of the state. Named after the famous Native American athlete, Jim Thorpe is known for its picturesque scenery, quaint shops, and historic landmarks. Here's what you need to know about visiting Jim Thorpe.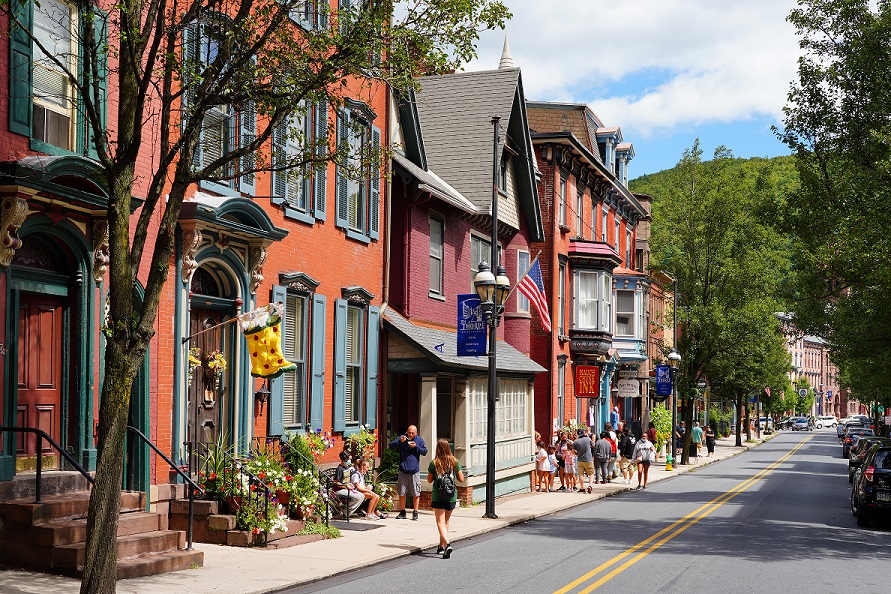 Getting there
Jim Thorpe is about two hours north of Philadelphia and two hours west of New York City. The easiest way to get there is by car, as there is no direct public transportation to the town. If you're coming from Philadelphia, take the northeast extension of the Pennsylvania Turnpike to the Mahoning Valley exit(74). From there, follow Route 209 North into Jim Thorpe. If you're coming from New York City, take 1-80 West to the Route 115 exit(284). From there, follow Route 115 South to Route 903 South into Jim Thorpe. At last, you will arrive at this charming town!
Things to Do
One of the main attractions in Jim Thorpe is the Lehigh Gorge Scenic Railway. What a great way to see all that Jim Thorpe has to offer. The train takes you through the beautiful Lehigh Gorge, where you'll see stunning river views and surrounding mountains.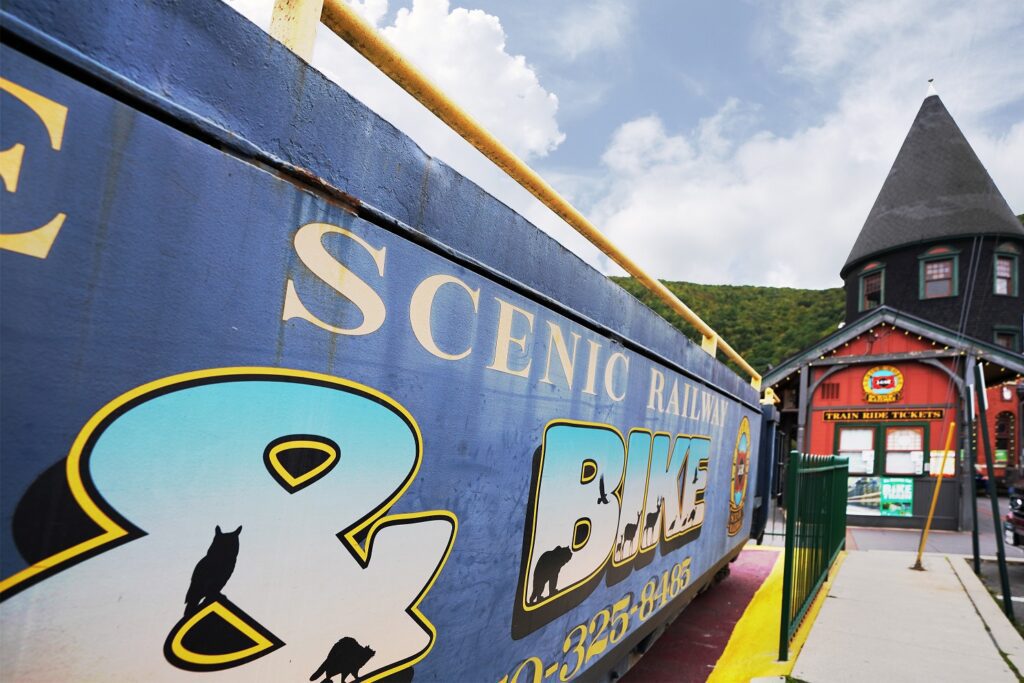 Another popular activity is hiking in nearby Glen Onoka Falls; the trail is challenging, but the reward is a breathtaking waterfall at the end. If you're interested in history, visit the Asa Packer Mansion, built by one of the founders of the Lehigh Valley Railroad. The mansion is now a museum showcasing life for a wealthy family in the 1800s.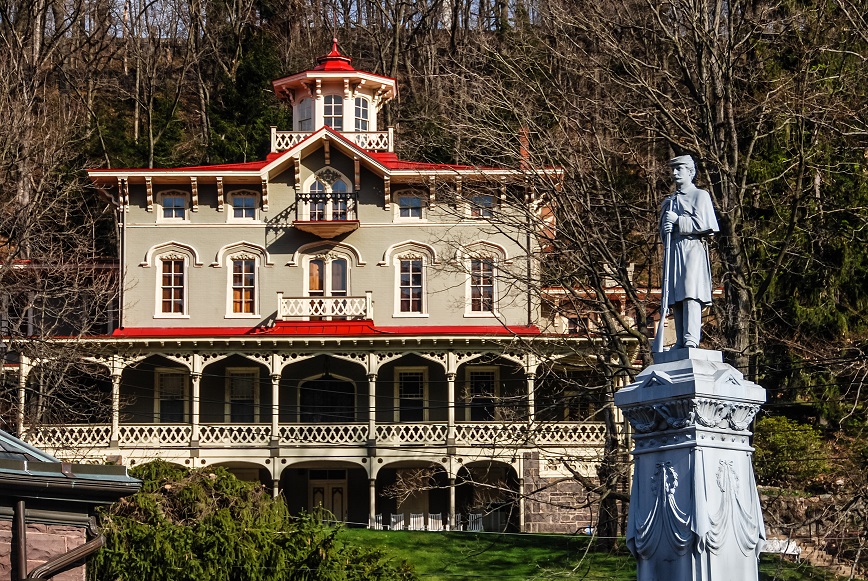 Shopping and Dining
Another key point is that Jim Thorpe is home to many unique shops and restaurants. Broadway, a main street, is lined with beautiful trees and shops selling everything from antiques to handmade crafts. The Mauch Chunk Opera House is also on Broadway and hosts concerts and other events yearly. Check out the Broadway Grill & Pub, which serves delicious American cuisine in a cozy atmosphere. If you're in the mood for Italian, head to Moya, which offers homemade pasta and other Italian specialties.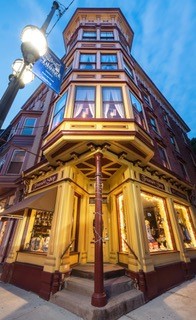 Where to Stay
Altogether, there are several options for lodging in Jim Thorpe, including bed and breakfasts as well as inns, hotels, and Campgrounds. The Inn at Jim Thorpe in the heart of town has been renovated to include modern amenities while maintaining its Victorian charm.
The Harry Packer Mansion Inn is another option located just outside of town. This Victorian mansion has been converted into a bed and breakfast and offers a unique lodging experience.
As shown above, Jim Thorpe, Pennsylvania is an excellent destination for a camping weekend getaway or a day trip.
What's your favorite small Pennsylvania town? Tell us about it!
Connect with our chapter!
Stephanie Lemma
Pennsylvania Guide
Girl Camper Magazine: Subscribe to Girl Camper Magazine here! Girl Camper Magazine
Events: Check out upcoming Girl Camper Events – you can attend events in any chapter! https://girlcamper.com/events-page/
Main GC Facebook Group – Join over 350,000 like-minded women in our public Facebook group! Girl Camper FB Group
Facebook Page – This is my public Pennsylvania page where I'll share Girl Camper news, events and more. Girl Camper – Pennsylvania
Private FB Group – Where you can interact with others who are interested in camping in Iowa & Wisconsin! Girl Camper Pennsylvania Group.