Continuing the expansion of The Silos at Magnolia in Waco, Texas, The Gaines family has opened their newest sections, Magnolia Home and the Magnolia Shops at the Silos. These beautiful additions are tucked in behind Magnolia Press and continue the theme Magnolia has built with beautifully appointed decorations, gorgeous landscaping, and clean white buildings with shaker wood roofs. The hours are Monday through Saturday from 9:00-5:00 and they are located at 601 Webster Ave in Waco, TX 76706.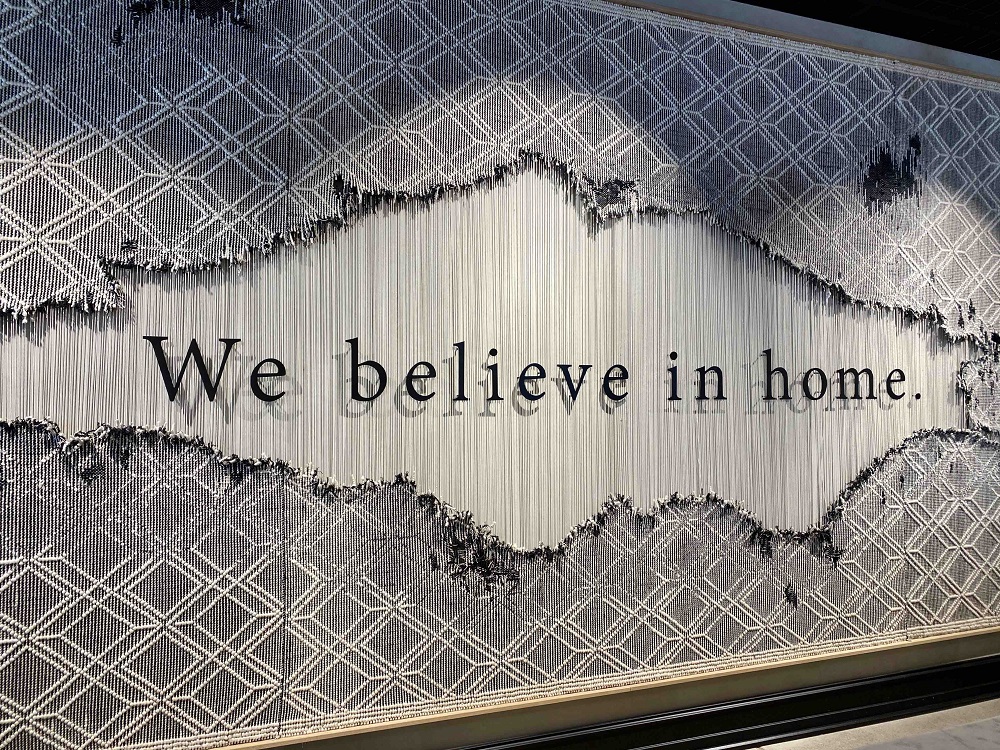 Thursday October 15th marked the grand opening of the newest Magnolia Shops at the Silos and I just happened to be there enjoying my iced chia tea latte from Magnolia Press. These six newest shops expand on the shopping opportunities already at the Silos. They feature lifestyle products and goods curated by Joanna Gaines. You'll find everything from art products, jewelry, bath and body products, things for baby, items just for him, and women's apparel. Anchoring these 6 new shops is a stunning church that has been moved from its original location and beautifully restored. The impressive windows alone make it worth your while to stop in and experience this new addition.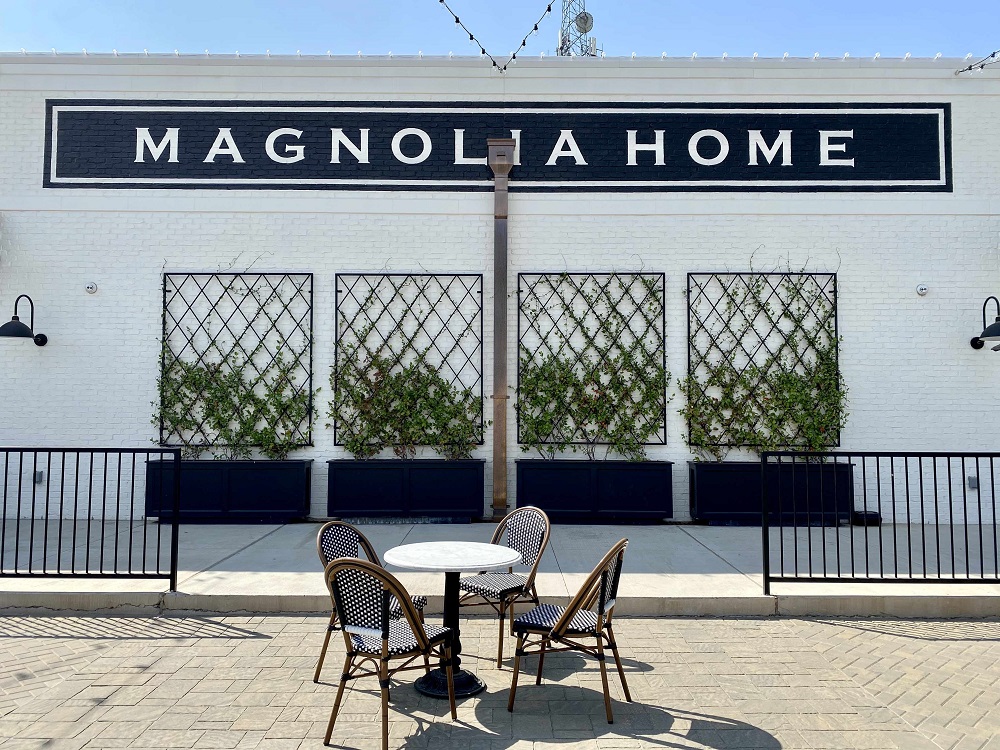 Magnolia Home shares the same building as Magnolia Coffee and offers more of the same of the Silo products. However, this building is geared more toward the home interior and finishes that make your bedroom and living spaces feel cozy and clean. Joanna's furniture is simple and appealing. The finishes and colors tie into every aspect of her decorating selections and work together to give you the farmhouse appeal that is her signature look. I'm lucky enough to have found some of her pieces at Marshall's Home Goods and often come across little nuggets from Magnolia.
Food trucks still offer a bite to eat and place to sit and relax during our hot Texas days. Currently, the offerings are from Magnolia Table and Silos Baking Company. I enjoyed the Avocado Toast for a lunch and the icing on the cake was the shaved sea salt they provided in a tiny disposable cup. I'm hooked and now on the lookout for shaved sea salt! I'm hopeful the Alabama Tea Company will make its return once the construction and renovation has been completed. If you haven't yet had their Holiday Tea blend, it's time you head on over to their website and bless your day. It's holiday in a cup, year-round.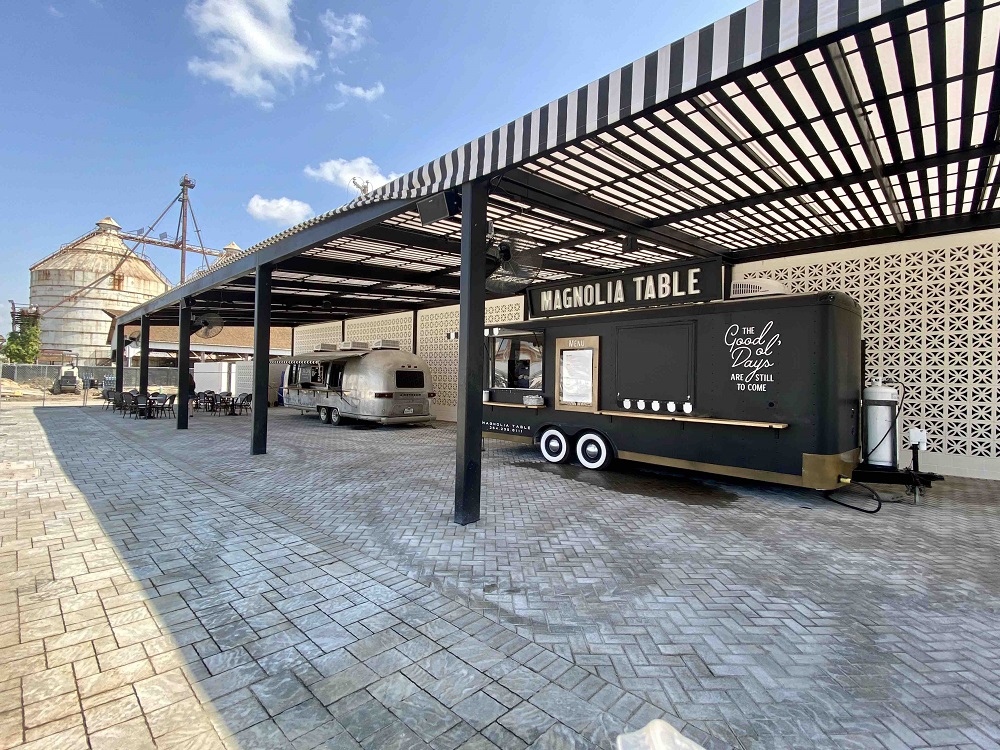 Whether you are an avid follower of the Magnolia brand or strictly looking for something to do while passing through Waco, Texas, make the Silos a destination so you will know what the fuss is all about. The Gaines family has done wonderful things for my old college town and from one Baylor alumni to another, I'm happy for their success. They are truly good people.
Article written by: Dana Hext | Girl Camper Guide for Southeast Texas
Visit my website for more information: https://girlcamper.com/southeast-texas/
Follow the Girl Camper Southeast Texas Page: https://www.facebook.com/girlcampersoutheasttexas
Join our Girl Camper Southeast Texas Group: https://www.facebook.com/groups/GirlCamperSoutheastTexas
Check out upcoming Girl Camper Events – you can attend events in any chapter: https://girlcamper.com/events/