Molly's Landing in Catoosa, Oklahoma on the notorious Mother Road was established in 1984 and remains a desired destination for family outings, date nights, and special occasions. The original log cabin had three bedrooms with a garage and the restaurant has kept the log cabin home theme going for over three decades. Their claim to fame is perfectly cooked wet aged steaks along with lobster, shrimp, and seafood.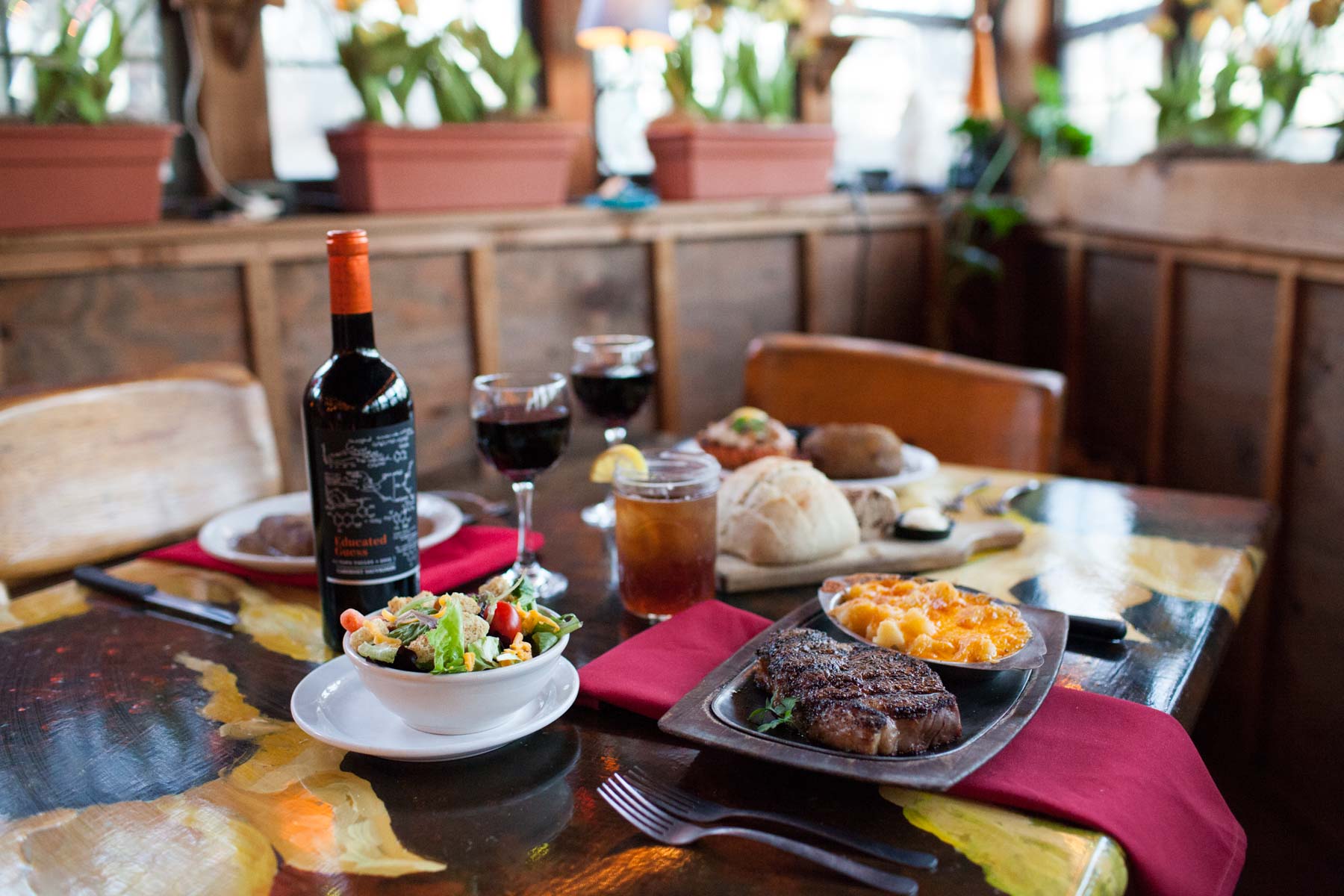 I always get the filet mignon and request medium rare plus – that means not mooing and not all of the way to medium. Somewhere right in between! The husband likes the Ribeye. The appetizer menu features sautéed mushrooms, salmon dip and fried pickles. Sides include baked potato with the works and house salad. Molly's has a nice wine list with prices ranging $7-$12/glass and full bottles for purchase. And, they have a full bar offering specialty cocktails and beer.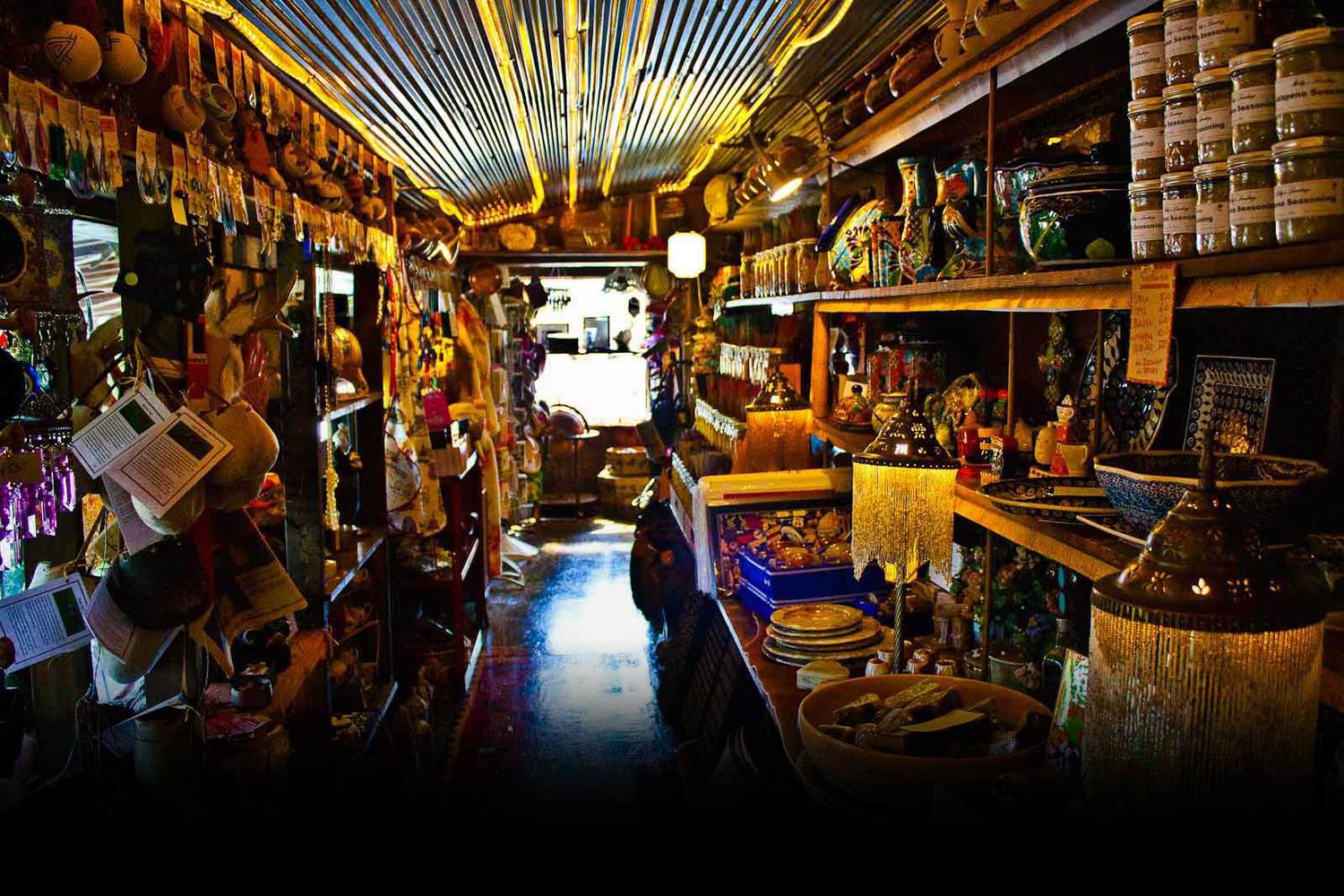 A trip to Molly's would not be complete without a stop in the strangely eclectic gift shop. You can get lost in there for hours.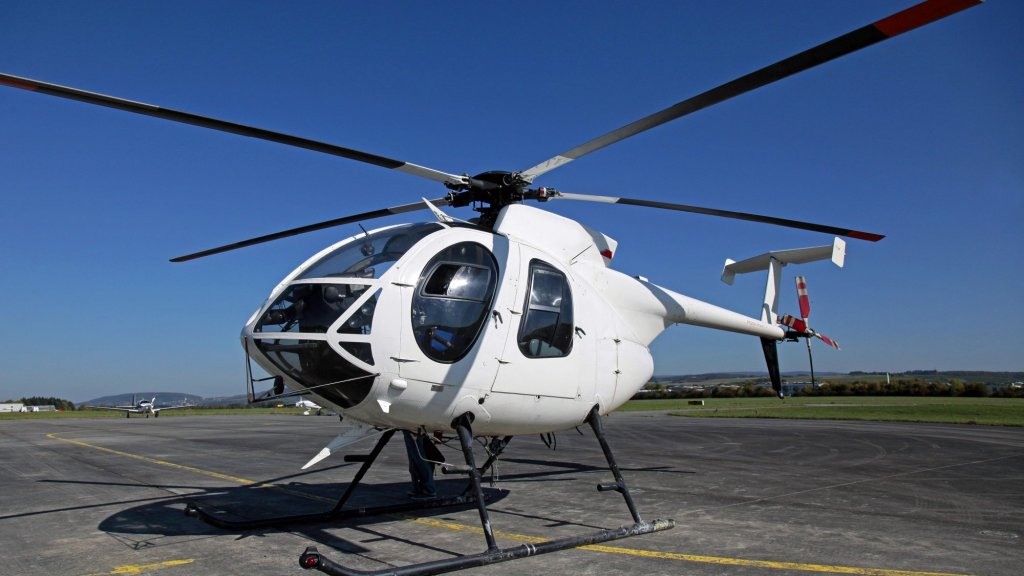 And, I just learned from reading their website that they do offer helicopter access—WHEW. That's a relief as I had no idea where I was gonna park that thing!
Article written by Brenda Puckett, Oklahoma Chapter Guide