Since I live in Boston and I store my Scamp in my backyard, I've come to realize that unless I leave for warmer climates in early winter, there will be several months when it is impossible for me to move it—ah, New England winters! But, as a new owner, I have been determined to enjoy my Scamp, anyway.
Last year, when I realized it was parked for good until spring, my husband and I put jack stands under it to relieve pressure on the axle, and had the cover ready to pop on for rain or snow, but it was certainly not done being useful! At one time or another, my husband, daughter or I have used it for anything from private Zoom meetings and phone calls, to virtual classes, to even online whiskey tastings! We simply plug it into our house's electricity for lights and use a tiny portable heater, and presto, we have an extra room. It's a welcome option for three people when the walls of our house seem to be closing in.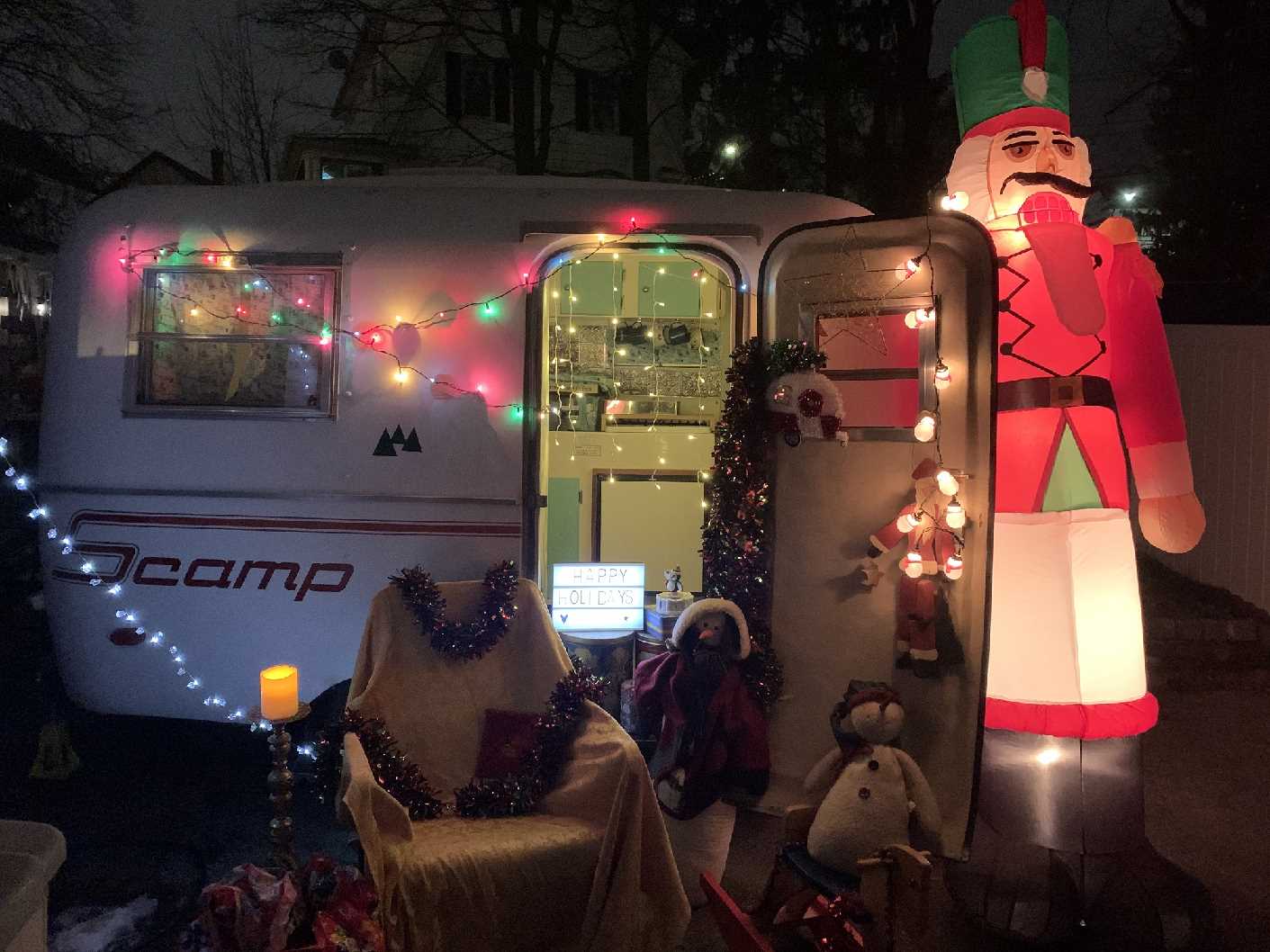 By far, though, my favorite use of the Scamp was during the holidays, when I decided to deck it out with string lights, a rocking horse, a giant inflatable nutcracker and much more. With the usual Santa photo options at malls being a no-go for many people due to the pandemic, I posted in an online neighborhood group that local families could bring their kids for holiday photos if they wanted. A few people took me up on it (some even without kids!) and it was so much fun to see them enjoying it.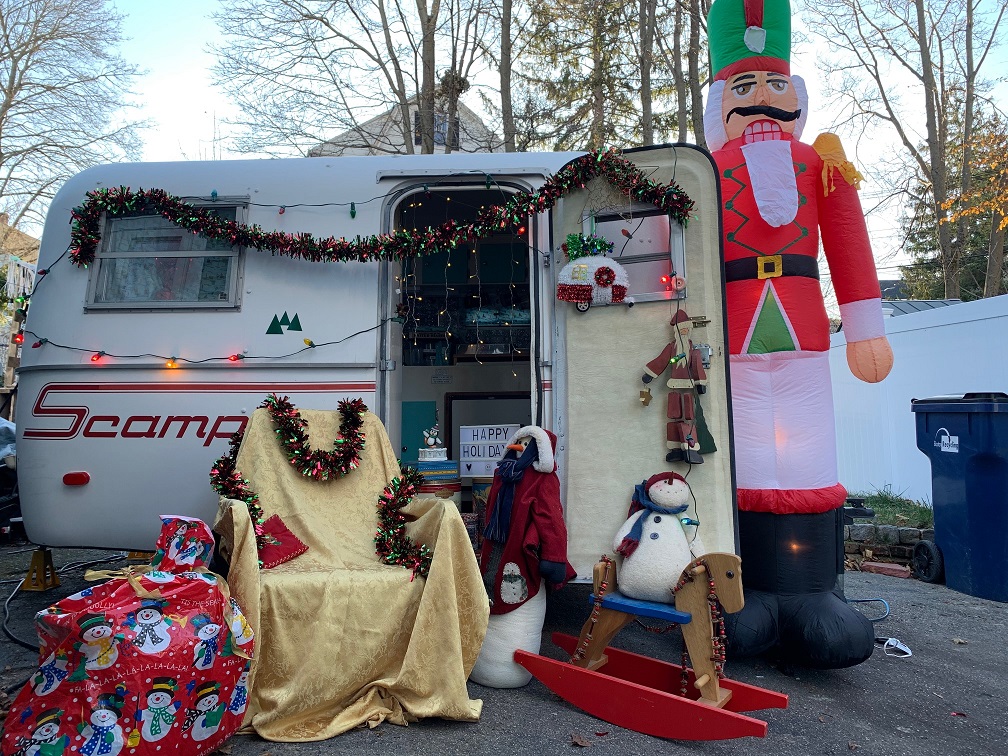 My next decorating opportunity came up when I was invited to a virtual Mardi Gras. As you can see, I went all out for that, too. So, while my camping season may be a bit shorter than my friends in the west and the south, I've still managed to have a lot of fun with my backyard bonus "room," though I can't wait to hit the road when it thaws out around here.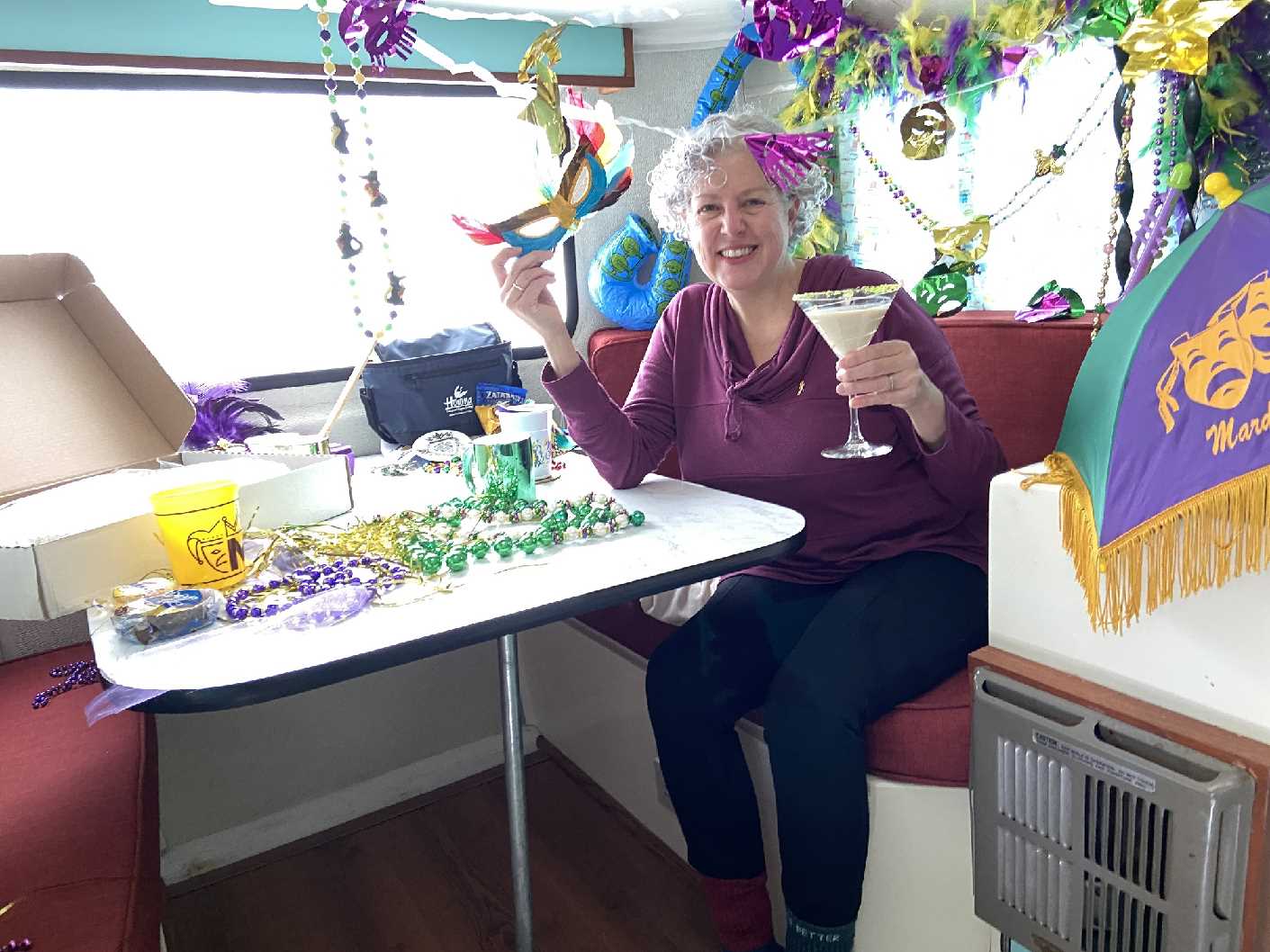 —Written by Kim Foley MacKinnon
Please join my Girl Camper Massachusetts Facebook Group, introduce yourself and join the conversation!
To subscribe to the Girl Camper Magazine, click here (tip: I often write for it!)
Want to meet fellow Girl Campers? Sign up here for events. Open to all!