The Jack Sisemore Traveland RV Museum is in Amarillo, it's like stepping into a time Capsule! It's a small Museum with a great personal collection, doesn't take more than 45 minutes to walk thru.
Mr. Sisemore has collected various type Campers from the oldest Airstream to the Bus in the Robin Williams movie, "RV" from the 2006.
You can see 1976 AMC motor home, old silver tear drop, 1955 Airstream, and many more trailers with antique cars.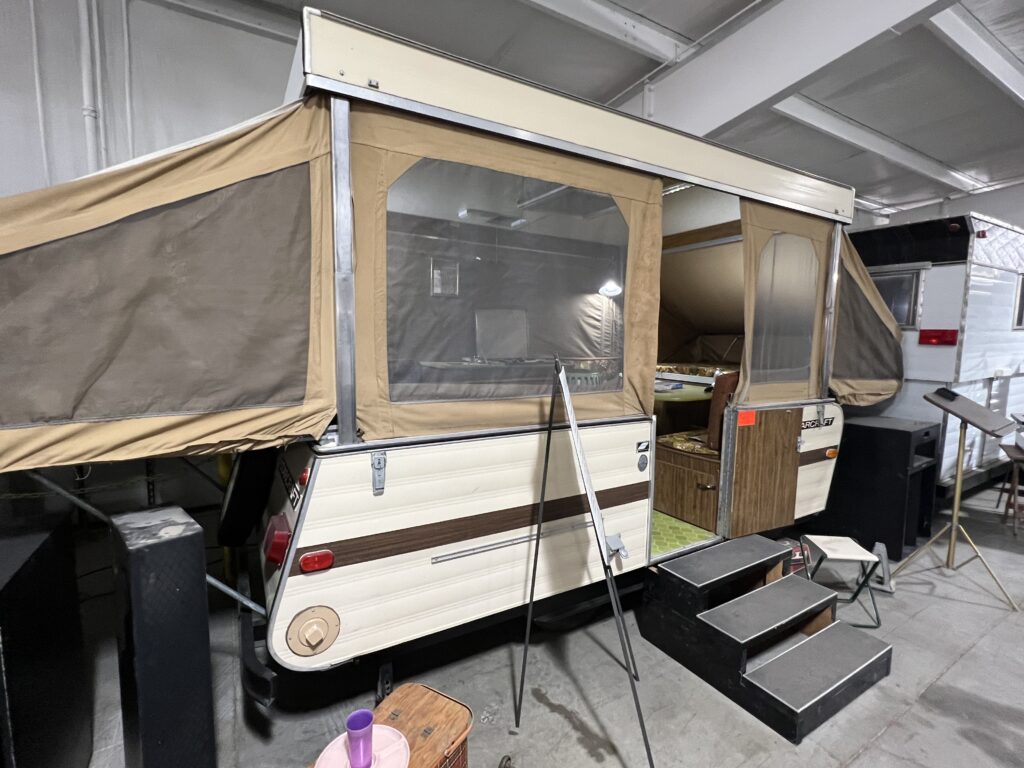 My personal favorite was the Starcraft pop-up from the late 60's, exactly like my family had, ahh the memories of camping and silly stories came back to me. My favorite memory is the time I pushed my little sister, age 6, out the bottom of the canvas bunk while we slept. Susan woke up hanging upside down in her sleeping bag outside, she proceeded to knock on the door and have my father yell at her for being outside the camper in the middle of the night. What are big sister's for!
The RV museum is free and a great stop if you're traveling RT. 66. It is well worth the few mile drive that's off the 66 route and a great photo opportunity with family or friends.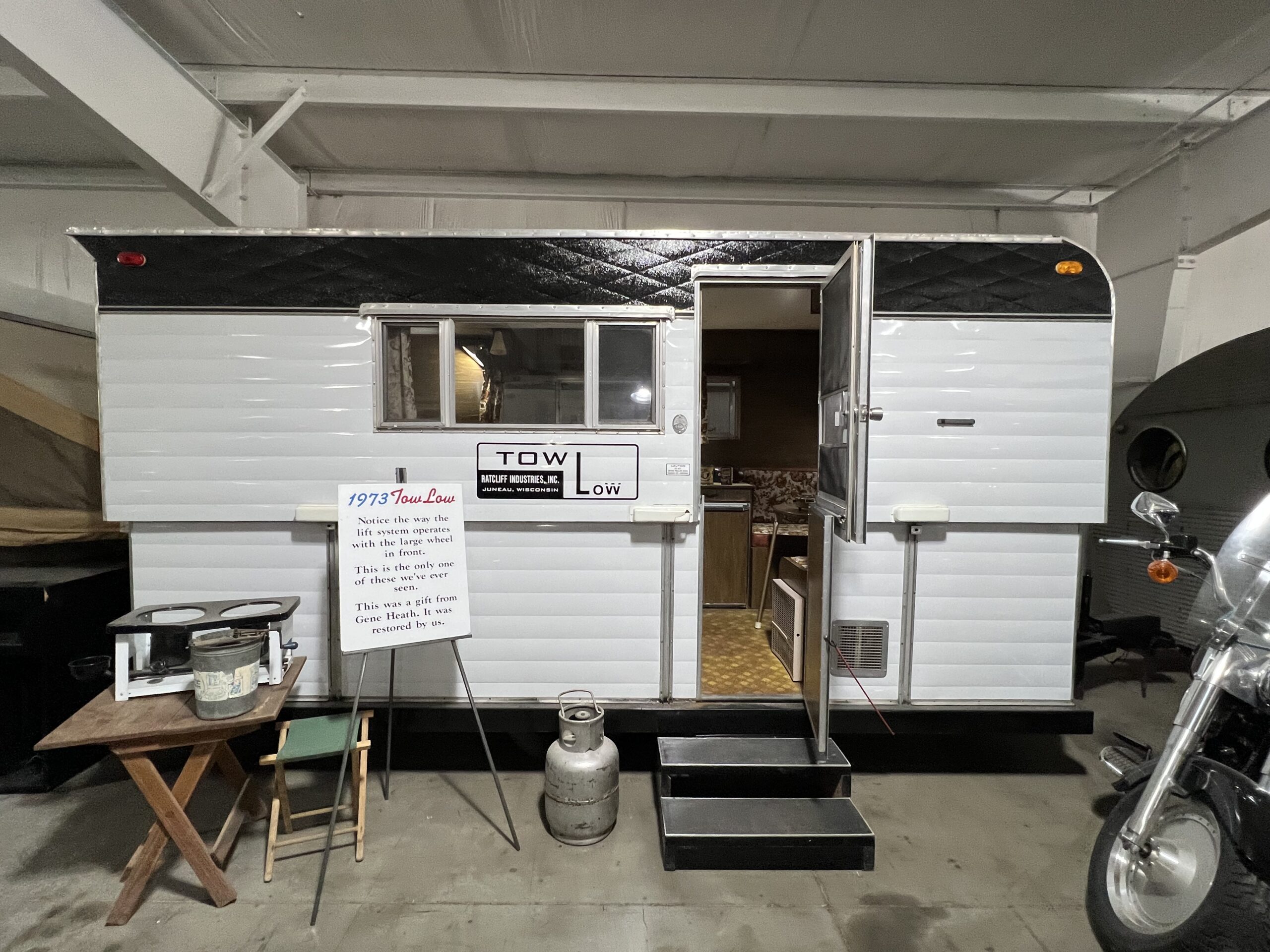 Address: 4341 Canyon Dr. Amarillo, Texas 79110
Open Thursday – Saturday 10am – 3pm, follow sign to the back of the parking lot.
Website: rvmuseum.net
Bonnie Shafto Girl Camper Guide
Connect with Bonnie & her Girl Camper Group
Facebook Page – https://www.facebook.com/groups/girlcampernorthtexas
Events-Be sure to check out the Girl Camper Events I'm hosting. SAVE 15% on Harvest Host using this code – http://harvesthosts.refr.cc/bonnieshafto1