Trap Pond is truly a gem of a state park. It is home to the most northern stand of bald cypress trees in North America. From the beautiful campgrounds to the pond and hiking trails, it is totally worth the trip.
Camping at Trap Pond is the best way to enjoy the park. If you have a camper and are leery about backing in, Trap Pond has quite a few pull-through sites, indicated as a half circle. The full hook-up sites can be reserved for campers and tents and are very roomy. The pull-through sites have campers facing away from the road and the sites in the center of the pull-through loop are very communal. Those facing out feel more private. The primitive sites are for tent only and are spacious and fairly isolated from each other offering a lot of privacy. All sites come with a fire ring and a picnic table and the primitive sites have lantern hooks.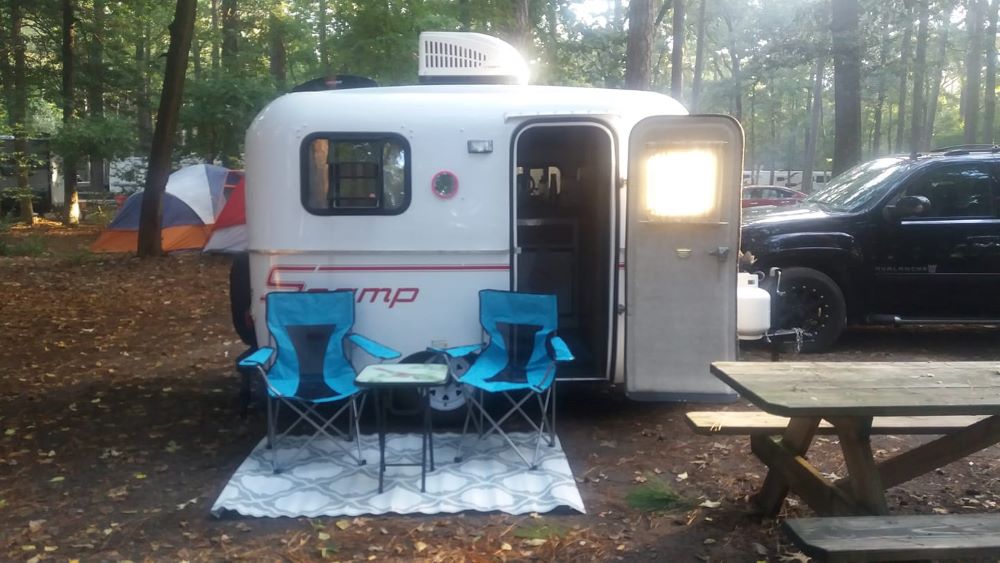 Facilities
Bathrooms were spotless. If there are nice facilities I prefer those to using my camper bathroom. Bathrooms in the area with full hook-ups are the traditional toilet and shower stalls. The bathrooms at the primitive area are family bathrooms.
Outdoor Activities
Trap Pond is full of activities for the whole family. The park itself is Beautiful and accessible. They have recently widened trails and are packing down gravel. Hike or bike trails. Some allow horseback riding. According to my son they have one of the best disc golf courses he's been to. There are plenty of spots to launch kayaks and canoes and a boat launch for larger boats. Rent a kayak boat through Trap Pond or one of the educational pontoon boat tours. A trip through the bald cypress trees is spectacular.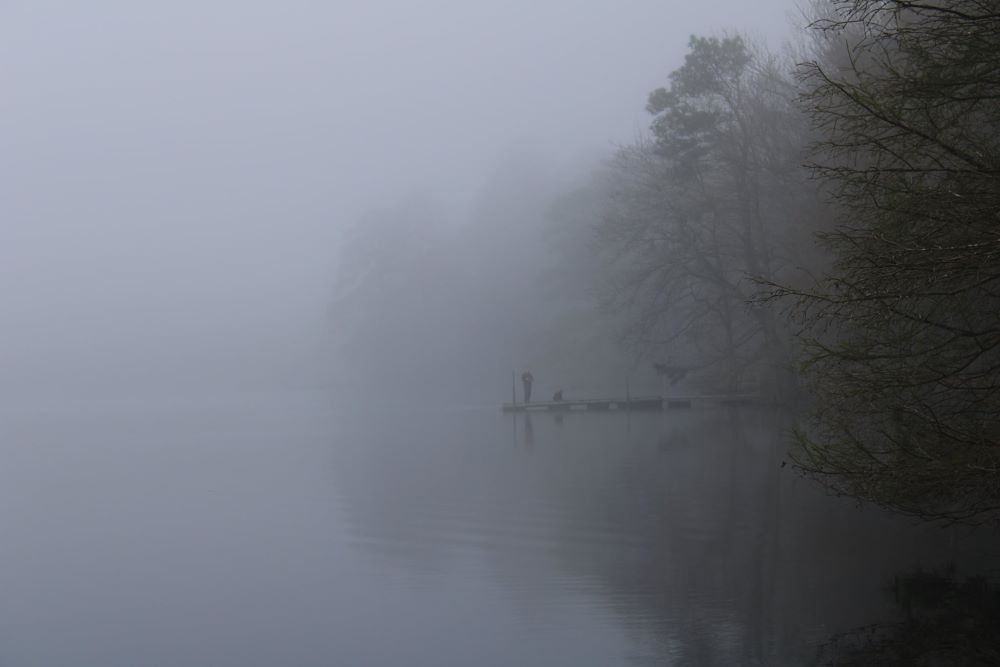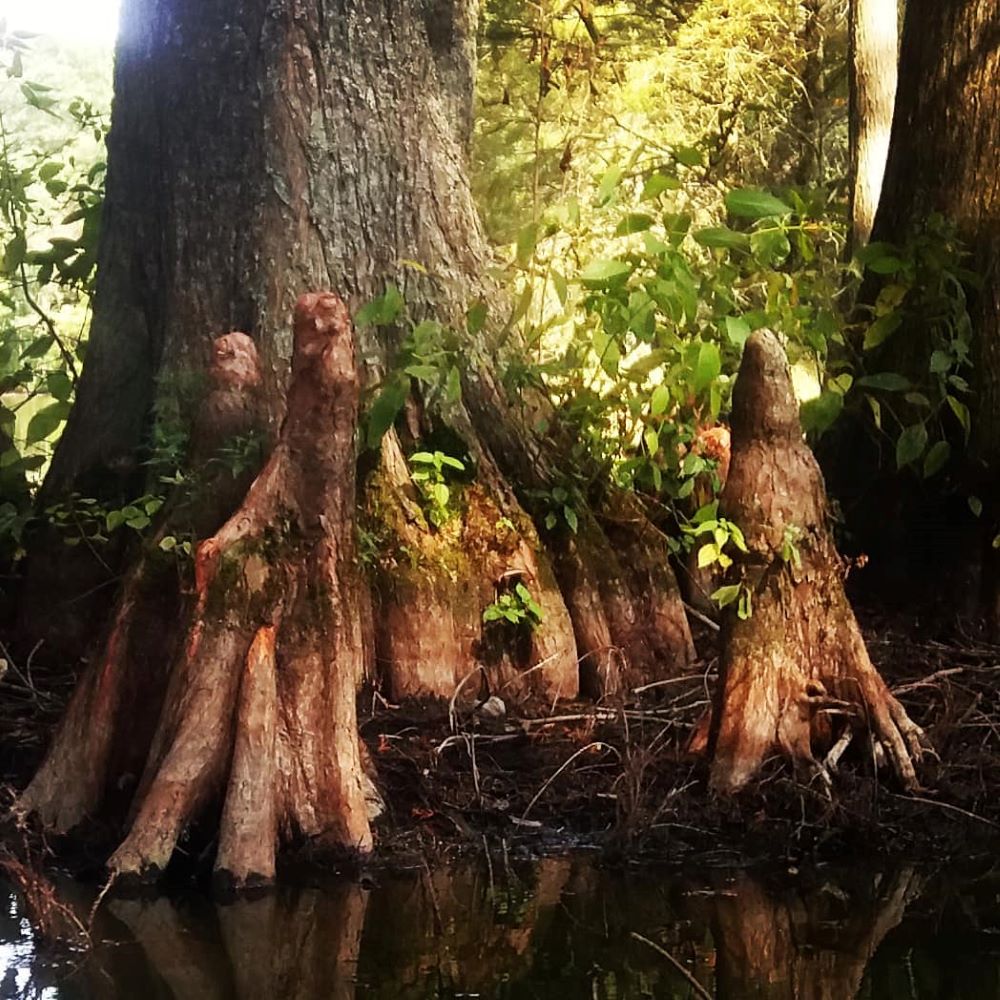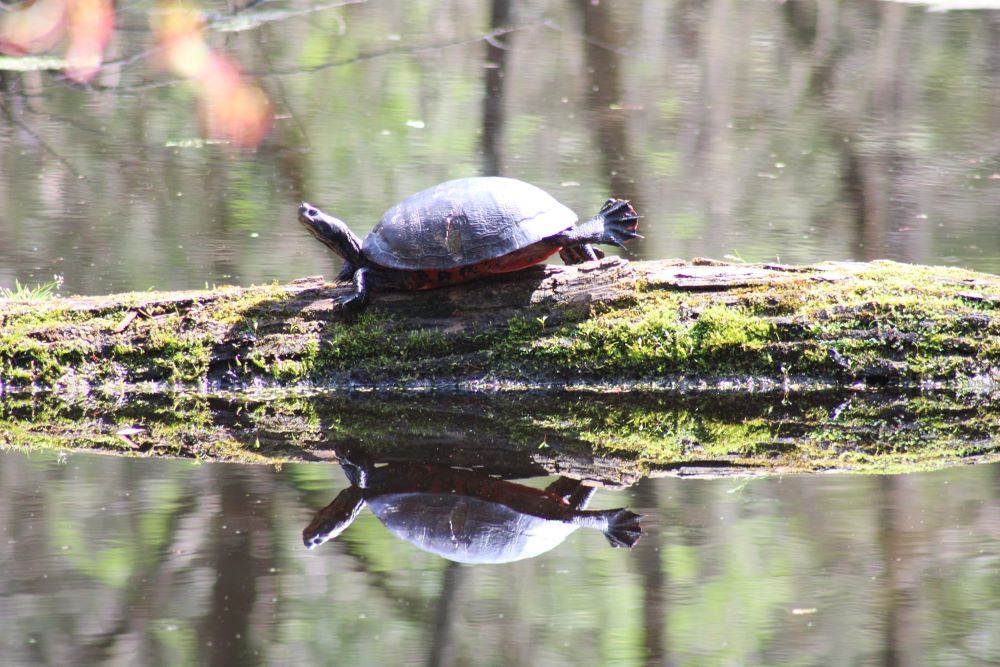 Trap Pond State Park, 33587 Trap Bald Cypress Ln. Laurel, DE 19956, 302-875-5153
Holly Johnson |Girl Camper Guide Delmarva
Connect with Holly & her Girl Camper Group
Delmarva Girl Camper Facebook Group a private, supportive and fun community!
Instagram Delmarva Girl Camper (#girlcamperdelmarva)
Be sure to check out upcoming Girl Camper Events
Email me at [email protected] for any questions