Podcast: Play in new window | Download
When I see a vintage camper I am transported back to the camp outs of my youth! They hold so much in the way of charm and nostalgia for me. We did some tent camping and had a home made pop up that we rented from a neighbor each year. When we would walk around the campground I would always want to look inside the little trailers. When I returned to camping in 2006 I bought a 1959 Field and Stream with the birchwood interior. I also joined the group Tin Can Tourists to learn as much as I could about vintage trailer ownership.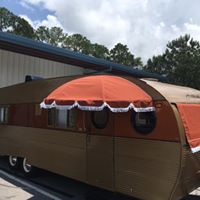 Membership in that Facebook group was the first place I ever saw any questions raised about the damage that exists in many (most) vintage trailers. Of course that damage varies depending on how well they were cared for, what part of the country they were in and what manufacturing methods were used. Canned hams that were stick and tin built did not fare as well over time as the riveted aluminum trailers. One thing seemed certain though, any unit that was at least forty years old would have at least some issues that needed addressing.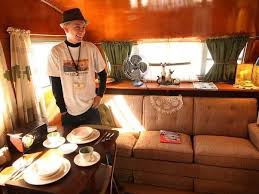 Enter Tim Heintz, founder of Heintz Designs Vintage Trailer Restorations. Tim has a love for and extensive knowledge of vintage trailers with a specialty in trailers manufactured from the 1930's through 1960's. He is one of the country's leading restorers and does custom rebuilds for customers at his Panama City, Florida location. I invited Tim on the show to share his wisdom on vintage trailer restorations and help those enamored with these nostalgic beauties know when to buy and when to walk away and when to leave the revitalization to a pro.
Tim has done many, many trailer restorations over the years and has a big personal collection of vintage trailers. One of my favorite restorations was this 1951 Vagabond.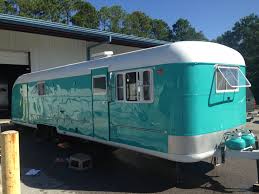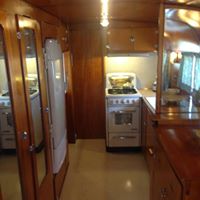 Follow Tim!
Tim's website, click here!
Tim's Facebook page here!
Listen to Tim's interview on the podcast.