By Lisa Dempsey
What in the Swedish meatball is plogging? Plogging is a Swedish-born activity combining jogging and picking up litter, promoting environmental stewardship and personal health benefits. Before you stop reading this, understand that I'm not asking you to take up jogging. Heaven knows you will only see me running if I'm being chased by something bigger and hungrier than I am!
I grew up watching the "Keep America Beautiful" commercials on T.V. with Iron Eyes Cody, the crying Native American(s) Indian. Fun fact: Iron Eyes Cody lived next door to my Grandmother in Los Angeles, California. My Mom grew up playing with his children, and I knew him when I was a little girl. Later, when we moved to Texas, I was indoctrinated with the "Don't Mess with Texas" anti-littering campaign. I have always been conscious of keeping my outdoor areas clean while I enjoy them. I first heard about plogging through my social media feeds around 2018. Learning about plogging added a new element to my natural bent on stewardship.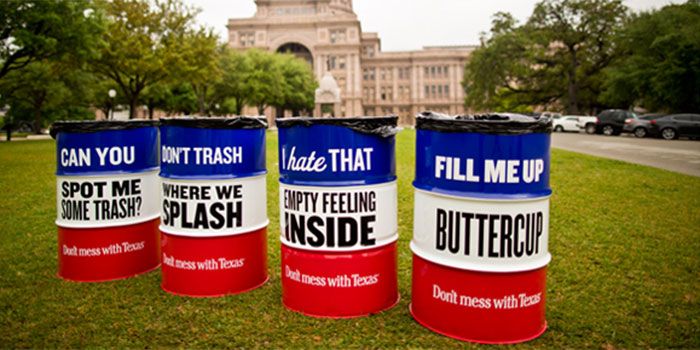 The Birth of Plogging
Plogging started in 2016 when a man named Erik Ahlström noticed the amount of litter during his runs in Stockholm and decided to do something about it. Plogging turned into an eco-friendly fitness craze. The action of plogging adds an element of squatting and bending to a regular jogging routine, enhancing its health benefits but also cleaning up our natural surroundings. Variations of plogging include pliking, combining hiking with collecting litter, and plalking, walking while picking up trash. These spinoffs allow for a more leisurely form of plogging while keeping all of the same benefits. I call it all plogging.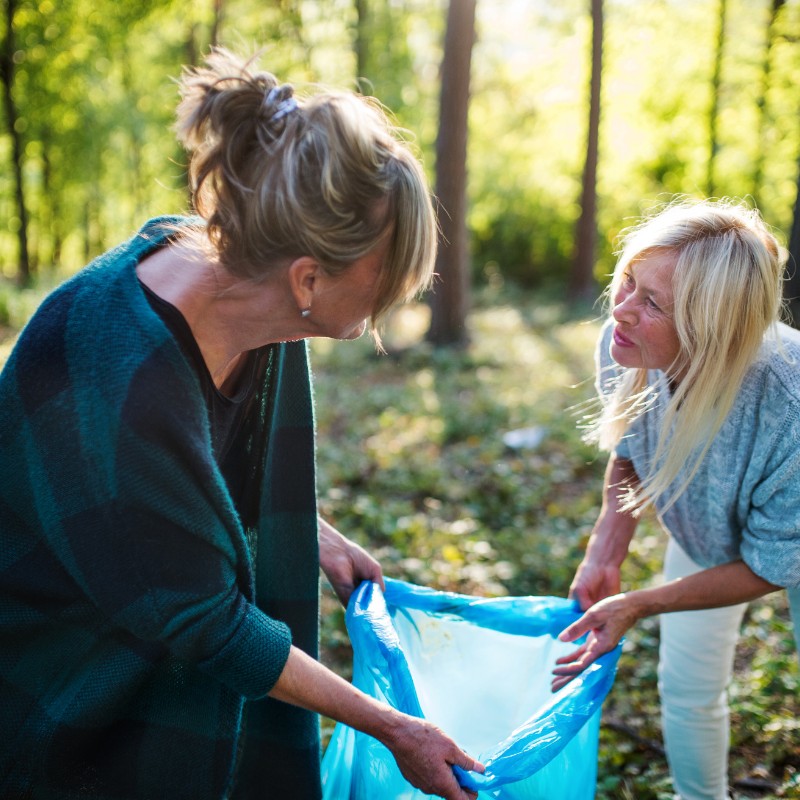 Why Do I Plogg
If you think about it, these two activities, waste management and exercise, seem strange bedfellows. The concept of marrying these two activities sparked something in me when I was out walking. I had always tried to pick up trash and toss it into a nearby receptacle when possible because it was the "right thing to do." Plogging engaged me in a new and more purposeful way. I was not only working to keep my natural surroundings clean; I was working to improve my body and health. Now, I came prepared for my outdoor excursions with a few extra items and a goal.
What to Bring to Go Plogging
A Bag: Bring a reusable or biodegradable bag to put the trash into while you are plogging.
Gloves: Protect your hands. Have a set of garden gloves, kitchen gloves, or disposable gloves handy.
First-Aid Items: Consider having a few alcohol swabs and a bandaid or two with you, just in case. Keeping a few first-aid items with you is a good practice for any outdoor activity.
Hydration & Sun Protection: Carry water with you, use sunscreen, and wear the appropriate clothing for sun-exposed areas.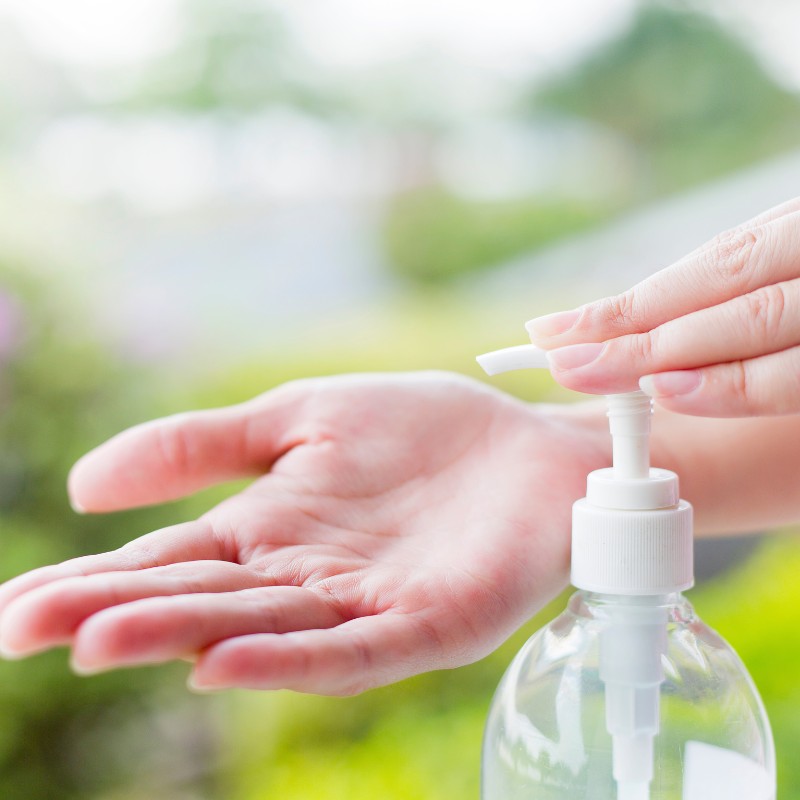 Keeping it Simple
My most frequent plogging occurs when I'm walking my two Corgis. I use the biodegradable poop bags I carry and aim to fill one up before I get to the trash receptacle, where I will deposit my dog's waste. I use one of the bags as a glove to pick up items like cigarette butts, aluminum cans, water bottles, and their caps. If I'm walking on the beach, it is incredible to see what has washed up on shore.
Be Purposeful with Plogging
Recently, I went camping with a group of friends. On our trip, we met up with a local naturalist. We visited different landscapes to learn about the geography and geology of the area, searched for birds and other wildlife, and identified the flora and fauna of their homes. We also brought large trash bags and picked up the litter and debris left behind by humans where we could.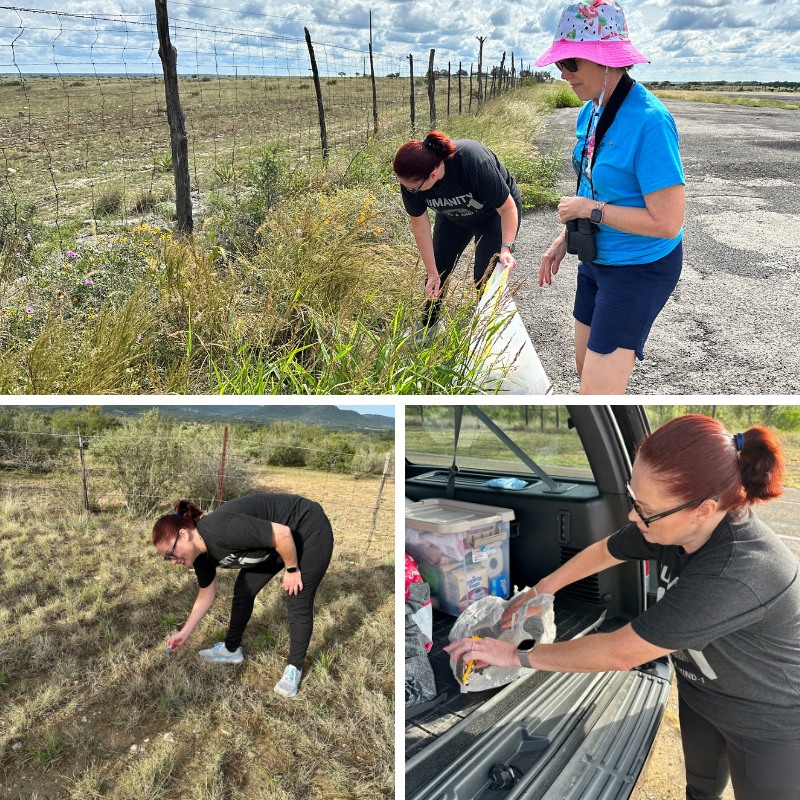 Do What You Can
Going plogging, pliking, and plalking present an opportunity to make a tangible difference in our environment while improving our physical health. As we lace up our shoes or slip on our flip-flops to hit our local parks or beaches, we know that each piece of litter we remove is a step towards a cleaner community and healthier body.
Set a Goal
I will say that once you make this a habit, it can become confounding. It is a never-ending cycle. There are always more discarded cans and water bottles on my daily walk in my neighborhood. I remind myself that every little bit does help and that the physical movement of bending, stretching, and walking benefits my overall health. I also set a goal of one or two bags of trash. In the end, I can feel good when that is done, and I don't feel terrible that I could still fill five more bags on my outing. One final benefit of plogging is that it sets a good example for others to follow. It is the epitome of walking the walk instead of just talking the talk about conservation and good land stewardship.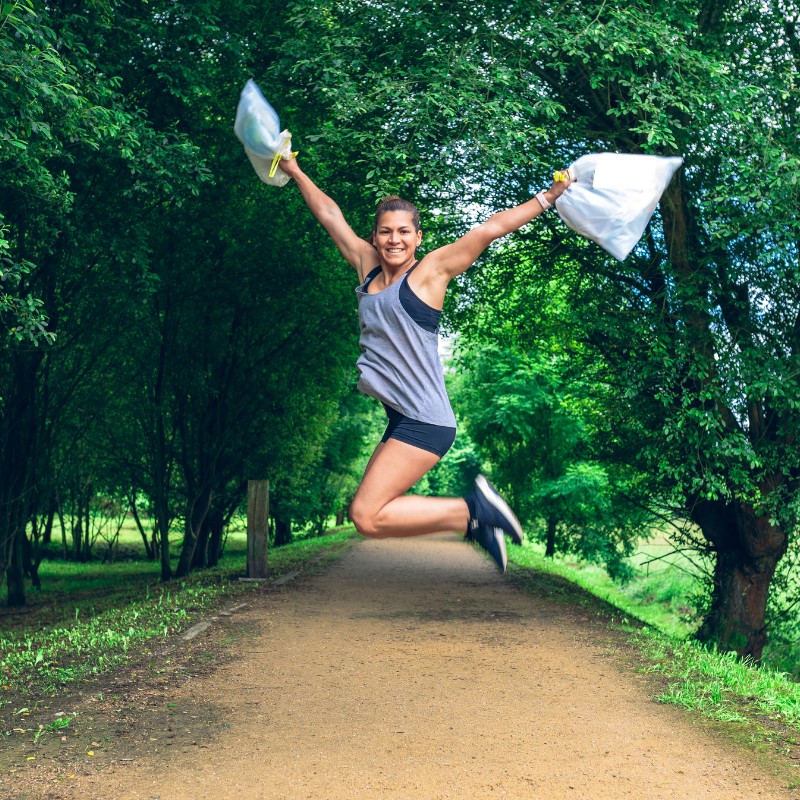 ---
Lisa Dempsey is the Southeast Texas Chapter Guide for Girl Camper. She lives in Kingwood, Texas, with her husband Robert, two fluffy Cardigan Welsh Corgis, and her teenage son. In addition to being a guide, Lisa is the CEO and Founder of the Forgotten Wishes Foundation, whose mission is to help people with disabilities combat feelings of loneliness and isolation and create a society of belonging.
Girl Camper is a women's lifestyle brand focusing on camping, outdoor activities, camaraderie, and travel. Our national company produces the award-winning Girl Camper Magazine, has a website with informative and fun blog posts, hosts events and excursions, and maintains national and local social network communities on Facebook. Search for Girl Camper on Facebook and find your local chapter.