After owning a total of seven campers, from a vintage to a 30 foot behemoth that I lived in for the better part of three years, I am thrilled with the compact nature of the all new 2020 r-pod 196. We have partnered with Forest River RV to create this lovely r-pod for our Second Annual Girl Camper Trailer Raffle and it's all decked out for some Girl Camping fun!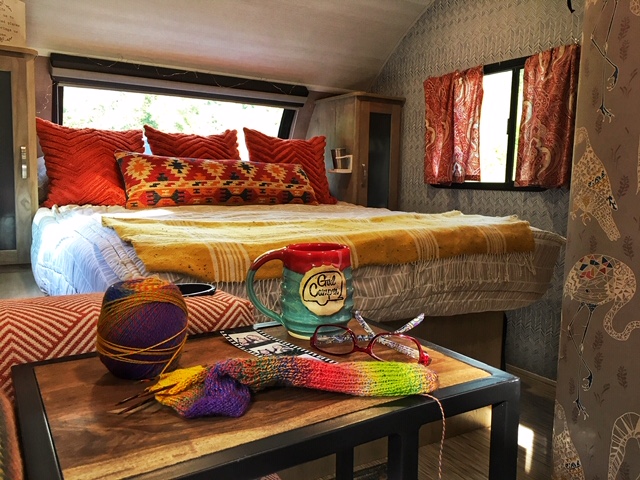 This is the first year Forest River has changed the basic design of the r-pod since it was initially released eleven years ago. For those familiar with this lightweight trailer, you'll immediately notice the squared-off backside. At 22'2" from hitch to bumper, the rear entry design allows a well equipped kitchen along the back wall, leaving lots of floor space and giving the 196 a much roomier interior. The body is also six inches wider which makes plenty of room for the walk-around queen-sized bed up front.

The r-pod is the best selling camper in its class and is especially loved by solo women campers. Weighing in at under 3500 pounds dry weight, it has everything a much bigger camper offers at a price that is consumer friendly. With features like a convection microwave, refrigerator with a separate freezer compartment, eight inch deep stainless steel sink, a two-burner propane cooktop, a residential quality jack-knife sofa, a three piece dry bath, the walk-around queen-sized bed, an exceptionally large pantry, and ample storage, the r-pod 196 is perfectly appointed to provide you with years of comfortable and affordable camping. There is even a central vac to make camping cleanup a breeze!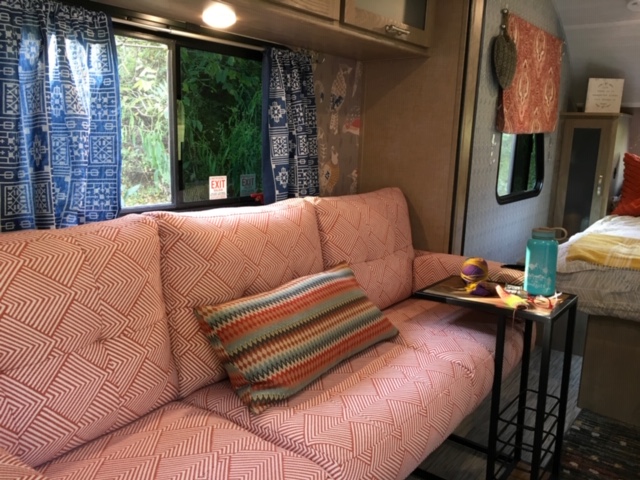 All r-pod 196 models are wired for solar and the Girl Camper Raffle r-pod is fitted with 1000 watts of solar panels on the roof. There is an optional outdoor kitchen available that slides into one of the cargo bays as well as an antenna for aftermarket WiFi.

Girl Camper has also partnered with Spoonflower to show how a camper can be brought from "Factory to Fabulous". Spoonflower is a fabulous company that offers custom wallpapers, fabrics, and decor items in hundreds of thousands of patterns. The peel and stick wallpaper we chose was easy to apply. It is removable for repositioning or redecorating without causing damage to the wall surface below. The jack-knife sofa was removed and reupholstered in a complimentary fabric to continue the fun "Boho Chic" interior that makes this r-pod a "home away from home".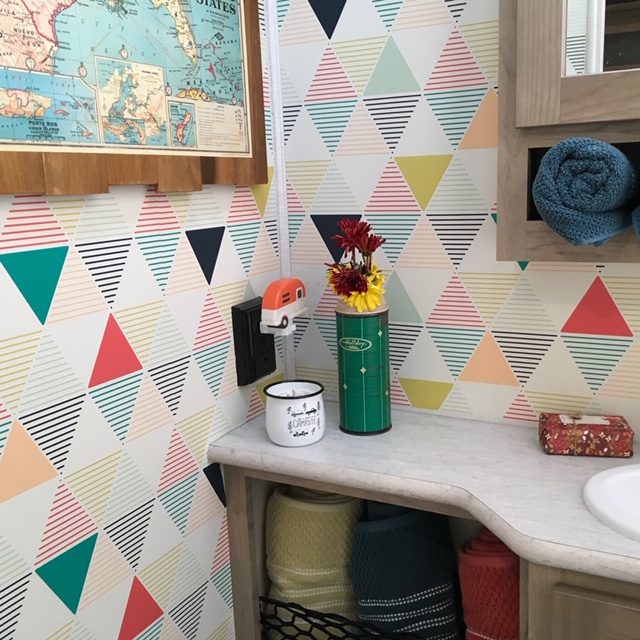 Follow along as I pull this fabulous camper around for the next few months, following the Fall Colors and chasing the warm sun into the southern states as the weather changes. We'll explore the many features of the r-pod 196 in greater depth and discover beautiful places to visit on your future camping trips.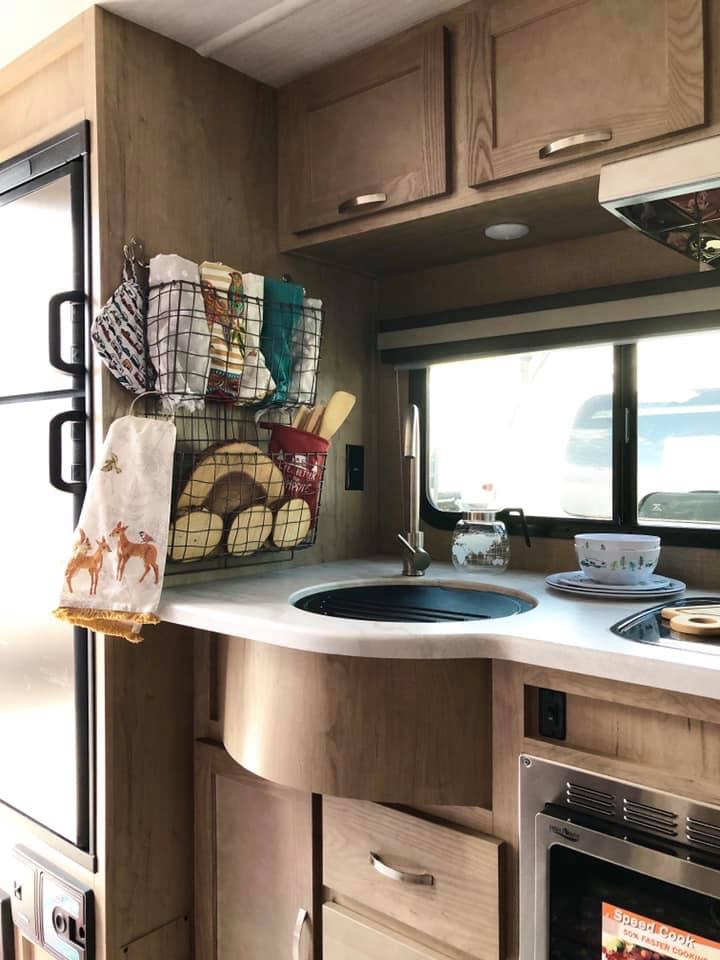 And, don't forget, this camper is the Grand Prize in the Annual Girl Camper Charity Trailer Raffle benefiting the HoldYou Foundation. Your purchase of raffle tickets helps the families of critically ill children. Read more about the raffle & purchase tickets on GirlCamper.com through February 13, 2020 with the drawing on Valentine's Day 2020.
We are Girl Campers…we Go Places and Do Things!

Ginny McKinney – Marshmallow Ranch