Life is Better at the Campsite with CAMCO!
Girl Camper and Camco have partnered to bring you informative articles and videos to help maintain your camper and make camping easier and fun.
What does CAMCO do? They make stuff … stuff for you! From weight distribution hitches to their fun "Life Is Better at the Campsite" line of camping lifestyle accessories, if you need it, CAMCO makes it.  Check out their online store at Camco Outdoors and use coupon code GIRLCAMPER10 for a special discount.  
"

CAMCO's Latest Videos & Articles

============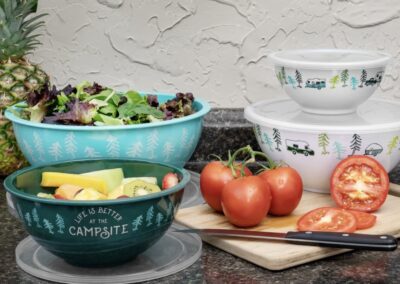 Check out these fun and practical products for your RV kitchen (or even for ...