When my husband and I decided to downsize from our 34' Open Range fifth wheel to a 17' Airstream Nest travel trailer, we knew we would have to incorporate additional gear to sleep our remaining kiddo, still living at home. We were used to expansive space including 3 slides and multiple sleeping options and would be downsizing to one sleeping area that accommodated only 2 people and very tight quarters all around.
After scouring websites, forums, and reviews, I decided upon the iKamper brand of roof top tents. Information on their website states that all of iKamper's products are the creation of its founder, Soon Park, a self-taught engineer who enjoys bringing his creations to life. The company clearly has a passion for providing products to make it easy for people get out and explore.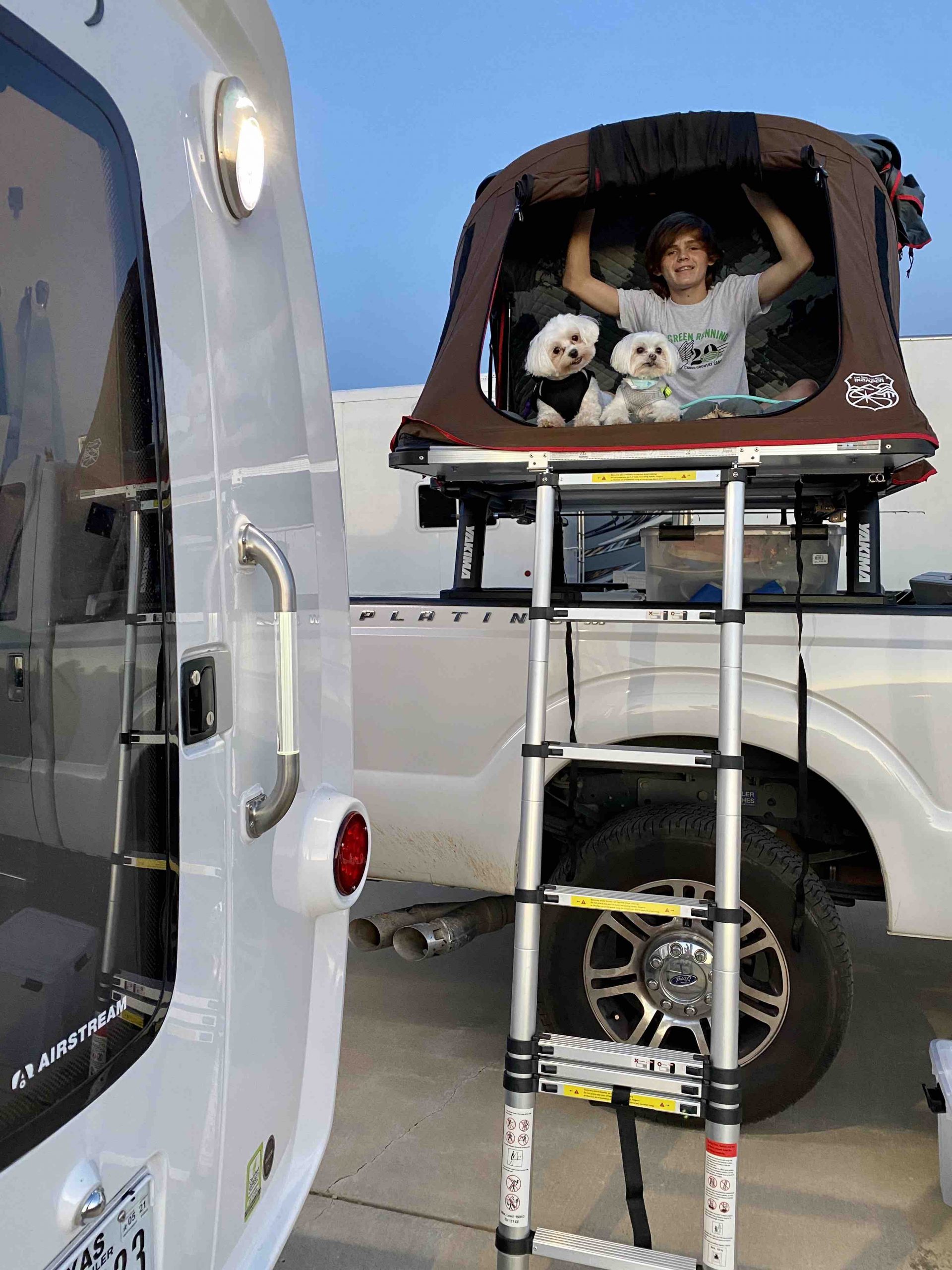 We decided to purchase the iKamper Skycamp Mini as it sleeps 1-2 people and when installed on our F350 would still leave room for bikes at the end of the truck bed. It is absolutely the best gear purchase we have ever made, and our son absolutely loves his own personal space! The Mini also affords my husband and I the opportunity to travel and set up in a campsite with our travel trailer and continue to explore the back country with the ability to safely and comfortably camp even when away from our trailer. We can easily camp away from our camper!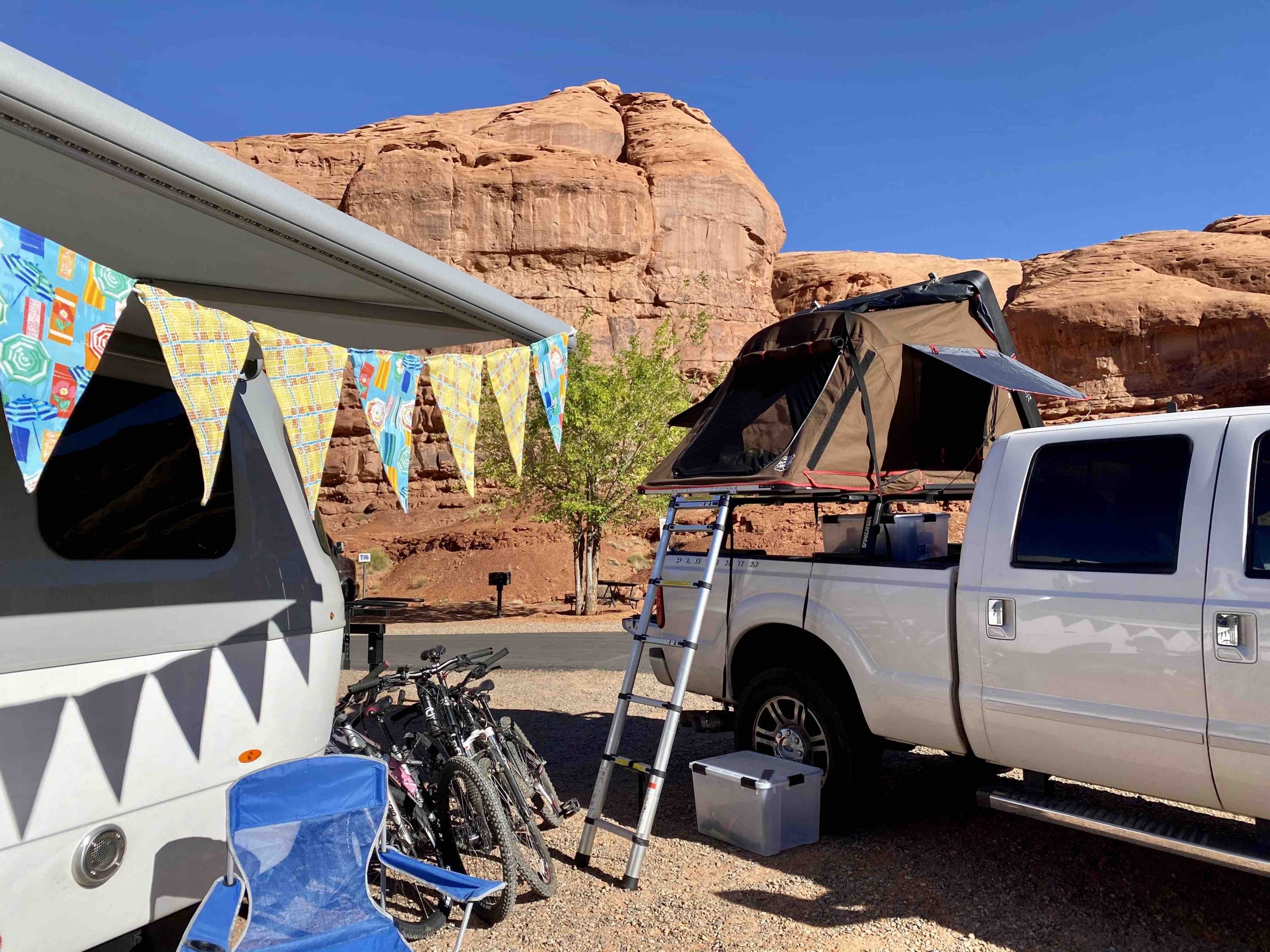 The iKamper brand of roof top tents range in pricing from $3,199 to $3,899 with multiple accessory options available. Setup can be done by one person and takes about 90 seconds. Take down is nearly as fast and with a hard shell cover your investment is protected from the elements. We literally couldn't be happier and will have many years of use from this fantastic product.
Article written by: Dana Hext | Girl Camper Guide for Southeast Texas
Visit my website for more information: https://girlcamper.com/southeast-texas/
Follow the Girl Camper Southeast Texas Page: https://www.facebook.com/girlcampersoutheasttexas
Join our Girl Camper Southeast Texas Group: https://www.facebook.com/groups/GirlCamperSoutheastTexas
Check out upcoming Girl Camper Events – you can attend events in any chapter: https://girlcamper.com/events/