by Lisa Dempsey, Southeast Texas Chapter Guide
What is Pan De Muerto, and why is this treat only sold once a year? Pan De Muerto is a traditional sweet bread baked to honor our loved ones who have passed during Dia De Los Muertos (Day of the Dead) celebrations. You can find the best Pan De Muerto at my favorite bakery in downtown San Antonio, La Panaderia. You will find me here for breakfast or lunch when I'm in the Alamo City and leaving with a shopping bag full of pastries and bread.
The city of San Antonio sits on the western border of East Texas, the northern edge of the coastal plains, and the eastern boundary of the Texas Hill Country. It is a city full of history and culture. When you visit San Antonio, you experience its rich past through the historic sites, landmarks, food, and living traditions played out in annual festivals.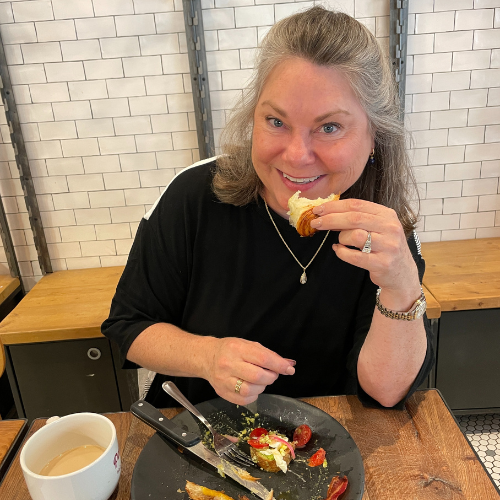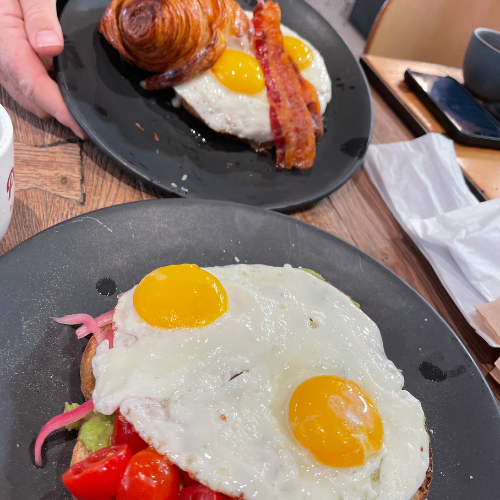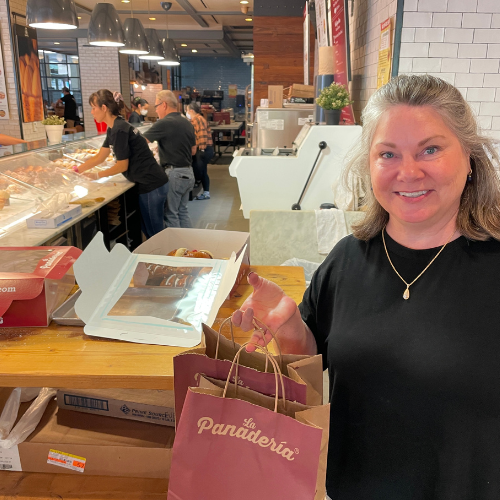 Many cities in Texas and around the world will observe Dia De Los Muertos, or Day of the Dead. San Antonio's fabulous Dia De Los Muertos Festival will celebrate its tenth anniversary. The festival will take place on October 29 and 30th at the Hemisfair. Dia De Los Muertos is observed from November 1st through November 2nd on All Saints Day and All Souls Day.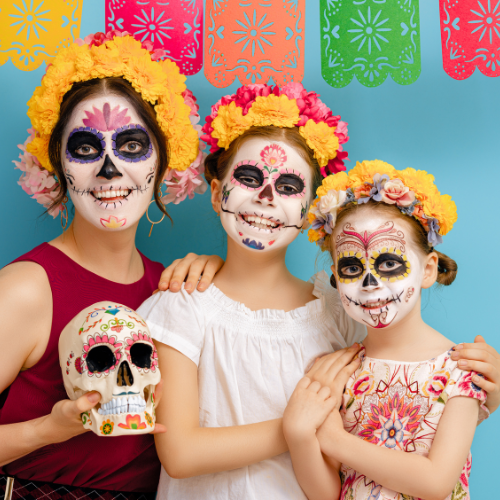 It is a time when families and friends gather to honor the lives of their ancestors. Families mark the occasion with gifts placed on altars, processions to local cemeteries or plazas, and fiestas. You may see Calaveras (sugar skulls), hundreds of bright orange and yellow marigold flowers, glasses filled with tequila, and Pan De Muerto staged on altars or carried in the processions.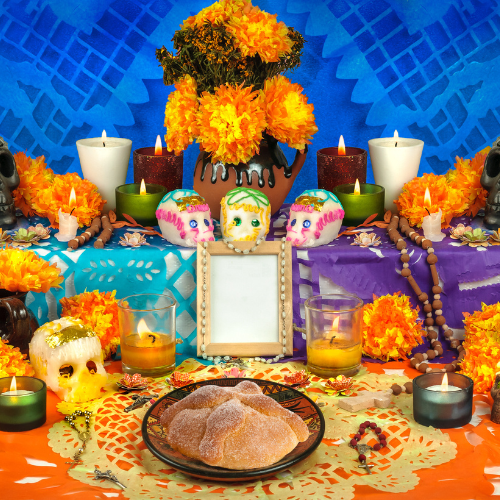 But the living will also partake in the eating and drinking of the annual delights during the season. If you are interested in tasting the Pan De Muerto, be sure to place an order in advance if you want to procure yours from La Panaderia. While there, you can dine on the most incredible croissant filled with strawberries and cream, tortas (sandwiches), salads, or, my favorite, avocado toast with sunny-side-up eggs on homemade sourdough.
La Panaderia's sourdough starter is over 100 years old and is handed down to each new generation. No matter the time of year, it is worth visiting one of their three locations in San Antonio to stock up on bread and goodies.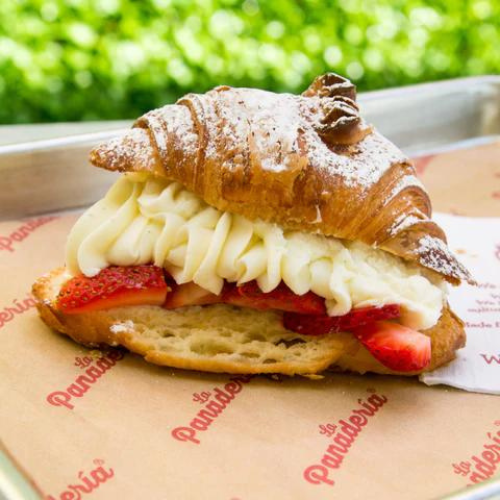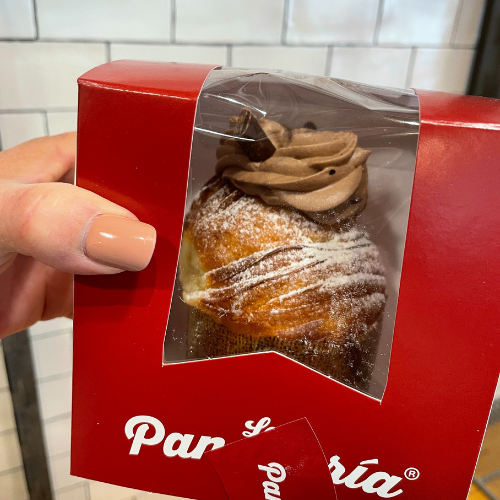 If you enjoy baking and want to try baking a loaf of Pan De Muerto, check out Mely Martinez's website, Mexico in My Kitchen. Click here to link to her recipe for the sweet bread. I have Mely's cookbook and I love her recipes. You might also like her recipe for hot chocolate to sip on around the campfire! Click here to jump to the hot chocolate recipe!
If you are driving east out of San Antonio and need a place to stop along the way, check out this roadside favorite bakery and barbeque place, Prasek's Smokehouse and Superstore. Their baking style comes from the German and Czech immigrants in the area.
Do you have a favorite Mexican Bakery or another restaurant in Texas? Please share the name and location with me in the comments. It might become a stop on one of my travels or an upcoming Girl Camper event.
Do you want to know more about Girl Camper and how to get started camping like a girl? Click here to check out my post How to Camp Like a Girl!