Podcast: Play in new window | Download
Each year I dread the task of closing up the RV. I never want the season to end and I hate that I can't driveway camp in it when it's all closed up. All my comfort items are removed and I have to just live without it all until spring.
Because we have so many followers who are brand new to RVing and own their very first RV's I thought I would walk you through my process of tucking in my RV for a long winters nap.
Winterize it – When I say this I am referring to removing all of the liquid from the tanks and putting antifreeze in its place. If you don't know how to do this, there are lots of YouTube videos on the subject. You can also pay a mobile RV company or take it in to a dealer and have it done.
Thoroughly clean it – Wash the inside like your mother in law is going to use it. I remove all the clothing, bedding, linens, and food from the RV. I leave in the pots, pans, kitchen utensils and dishes. I bag the silverware and utensils, clean the drawers and leave them open.
Refrigerator maintenance for winter storage involves a thorough cleaning. I vacuum the vents of the fridge, place an odor eater (baking soda or charcoal briquets) on the shelf and leave the door open all winter.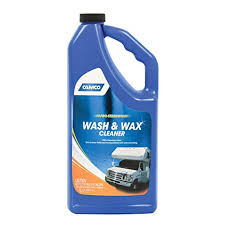 Clean the exterior by scrubbing off all dead bugs, baked on bird poop, road dirt and dark streaks. I do this with Camco Wash and Wax RV Cleaner and a long handled flow through brush with hose attachment. I also check all of the window seams and seals on the storage compartments at this time.
Awning clean up and maintenance is next. I made the mistake once of closing up my awning for winter when it was wet and had leaves on it. I release the awing and clean it making sure it is bone dry before rolling it back up for the winter.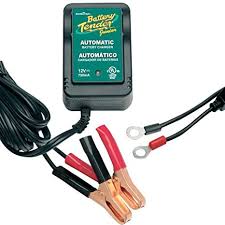 I then remove the battery from the front holder and place it indoors on a trickle charger for the winter. Keep it in a cool, dry place and periodically check it to make sure it is staying charged. A trickle charger is an inexpensive investment that can save your having to buy a new battery in the Spring.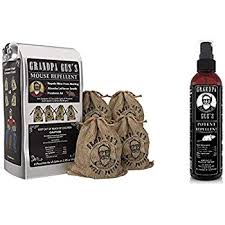 Pest control management is one of those things that can save you big money. Mice can do a lot of damage in an RV from chewed wires to nesting in your oven. Plus, they're just gross. Many RVers recommend Fresh Cab and I am using Grandpa Gus's in my Max. I used it in my garage and shed last year with great success. Even though I have never had a mouse in my RV, I am not taking any chances. Maybe they are not there because I am not letting them!!
Cover the RV and tires. It is recommended that covering RV can help prevent sun damage to the roof, window seals, caulked areas and exterior paint job. A breathable mesh cover is best so that moisture won't be trapped beneath the fabric causing mold and mildew to form. Covering the tires is equally important because UV rays from the sun do the most damage to tires.
Lock it up and when you place it in the storage space of your choice (RV rental space or your own property) make sure to take some measures to prevent theft. Use a hitch lock, drop all four stabilizing jacks, and place wheel locks on the tires. If thieves target your RV, these measures will slow them down and perhaps cause them to choose an easier target.
A good close down and cleaning job at the end of the camping season makes the spring clean easier to do. We all know that the spring clean is more FUN to do because camping season is right around the corner.