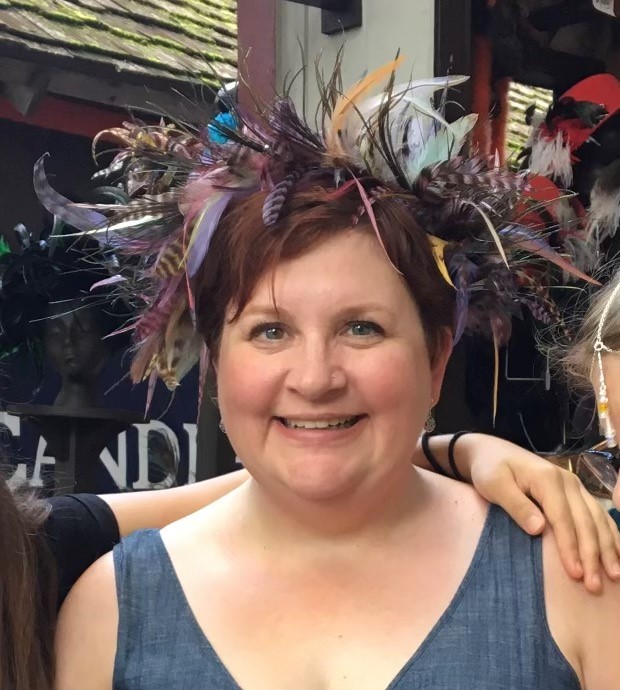 Girl Camper Guide - Michigan
Tracey Stieb
Girl Scouts is where my love for camping started.  Day camp with one overnight campout in the old, heavy canvas tents and my very own mess kit.  I had such fun!  Archery, art, singing and cooking over the campfire were soon the things daydreams were made of.  Each summer I would pour over the catalogue of camp options and choose which one sounded like the most fun.  My mother was a good sport taking me to Hudson's to buy my mess kit and to the local Army surplus store for mosquito netting.  Nighttime walks to identify owls and watch the stars were more exciting than any show on television!
My family started camping together after my Girl Scout days.  We first had a canvas tent that took us across the state in the summer and to Florida for a couple of Spring trips.  Learning to set up, pack our gear efficiently and relaxing by the campfire our summers (and fall weekends) were filled with trips made with friends and family.  
Along the way my parents moved to a pop-up, then a travel trailer and finally a 5th wheel. In college and shortly after camping was an affordable way to travel.  It was back to a tent in the trunk of my small car and a tank full of gas to visit the East Coast or Northern Michigan.  I had the opportunity to barter my trips for working events for my parents travel club which allowed me to not only get out and explore but to spend time with my favorite Girl Camper, my mom.
As a parent, camping has been the source of so many family adventures and wonderful memories.  My own Girl Campers have been sleeping under the stars since they were infants.  We've had the great fortune to spend Easter Morning on a mountain top, learn history from visiting the historical sites in person and we've learned to disconnect from the world and recharge.
I hope to help bring the joy of camping to many others because it has been an integral part of my life and the source of true happiness.