Our Tombstone Dry Camping RV Park was originally acquired in order to obtain access to our Shoot Out Arena in 2020. The first priority for was to repair and renovate the extremely neglected arena and bring bull riding events to Tombstone. The owners – Robby and Kati Jundt come from families with a long history in rodeo. They brought all of their combined years of bull riding and barrel racing experience along with months of sweat and tears into getting ready for the first bull riding event in October 2020. Since then we have been having a hugely successful bull riding event monthly. This has brought a huge breath of fresh air and family friendly excitement to Tombstone. Every month there is a fantastic bull riding on a Saturday followed by a Family Fun day at the arena on the Sunday following!
10 Acres for the Campground
Now that the arena has created such a buzz it was time to start maximizing the Tombstone Dry Camping RV Park that was originally purchased to gain access to the arena. The purchase of this 10 acres was another under utilized opportunity not only for Robby and Kati to accommodate bull riding fans and participants but to reach an entirely new demographic of traveler that would like to experience Tombstone. 
This is where my husband, John and I come into the picture. We have been helping Robby and Kati as much as we can with Tombstone Dry Camping RV Park!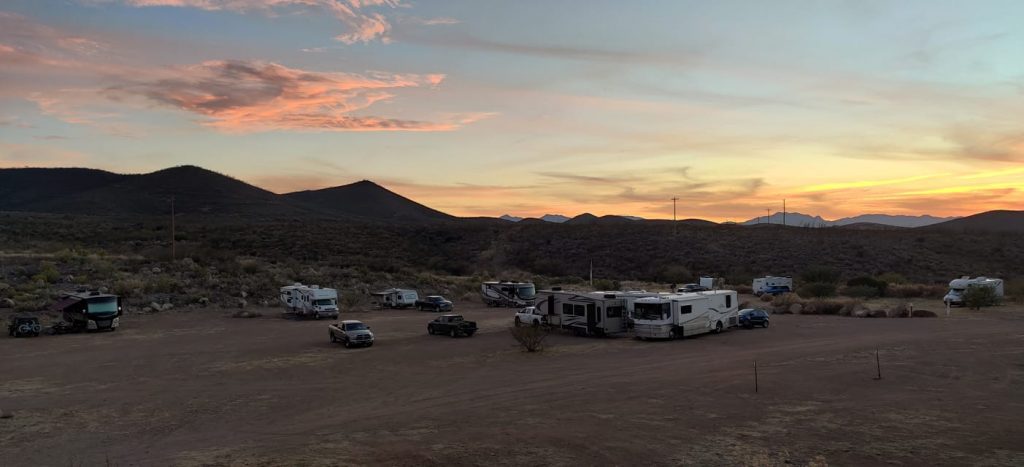 Location
Tombstone Dry Camping RV Park
365 South 3rd Street
Tombstone, AZ 85638
You can find a lot of info about the park on our Facebook Page: 
https://www.facebook.com/TombstoneDryCampingRVPark
and website: 
http://tombstonedrycampingrvpark.com/
Number of Sites 
We can comfortably accommodate 30 campers. It is our hope to have ample room between each camper so everyone can stretch out and enjoy their stay.
Amenities 
Tombstone Dry Camping RV Park is disperse camping. We provide a safe and very reasonably priced place to rest. The very inexpensive rate we offer is because we do not provide electricity, water or sewer.
Cost
We offer a reservation option for $20. The reservation insures a spot for your camper based on its size and includes the first stay. The fee is $10 after that. If you choose to make a reservation we ask that you arrive before 6:00 pm MST. Reservation fees are nonrefundable.
How to Reserve
You can make a reservation by calling 520.412.1159. You will be asked to prepay your reservation. We have Venmo, PayPal or CashApp to pay electronically.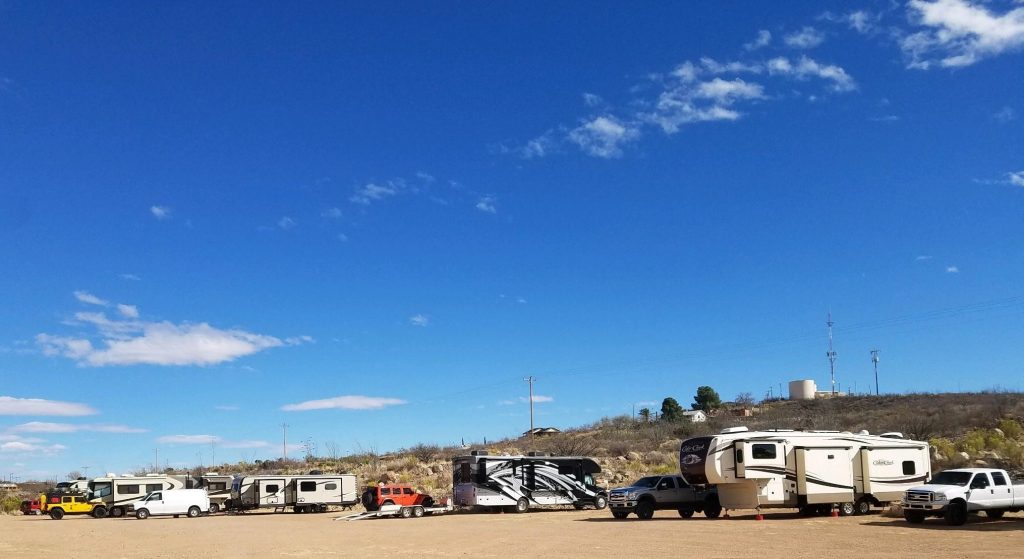 Tips for First Time Visitors
There are several tips that we could list but we will hold it to a few. We hope to have a dump station in the near future but for now we recommend you arrive with your holding tanks empty. There are several truck stops on I10 before you exit and head towards Tombstone. We do have a partnership with another RV park in town that will allow our campers to empty, but it depends on if their lot is full because they utilize an empty space to allow other campers to empty their tanks for $15.
We allow tent camping and all sizes of campers. We do not have electric or water services. The Third and Survey Shopping Society is on the corner as you enter the campground and you can purchase water by the gallon for your camper. This is also a great shop to grab fantastic grocery items and support local artisans.
We are happy to work with campers who are traveling with horses. The campground joins Shoot Out Arena and they work with boarding our four-legged guests on non-event weekends for the arena.
We recommend visitors become familiar with the Arizona Game and Fish site: http://azgfd.gov/wildlife_assets/index.asp because of our close proximity to the Bureau of Land Management. Many of our visitors travel with mountain bikes, atv's, hiking gear and that is a great site to be aware of the rules and regulations when accessing the public land that joins the campground.  
Typical Site
The typical site is a fairly level dirt site. Trees large enough to provide shade are rare.
Sunsets over the nearby mountains are spectacular. You are very near to all sorts of wildlife and you will frequently hear them and see our desert inhabitants.
It will be dark at the campground, so we recommend having a flashlight or solar lighting.
Your fur babies are welcome and we always recommend they stay near you and be on leash. Please pick up after them! 
Why We Love this Location
We love this location because of the casual and relaxing environment. The close proximity to so many of the sites and attractions that the historic district has to offer is a definite plus. There is lots to do within walking distance.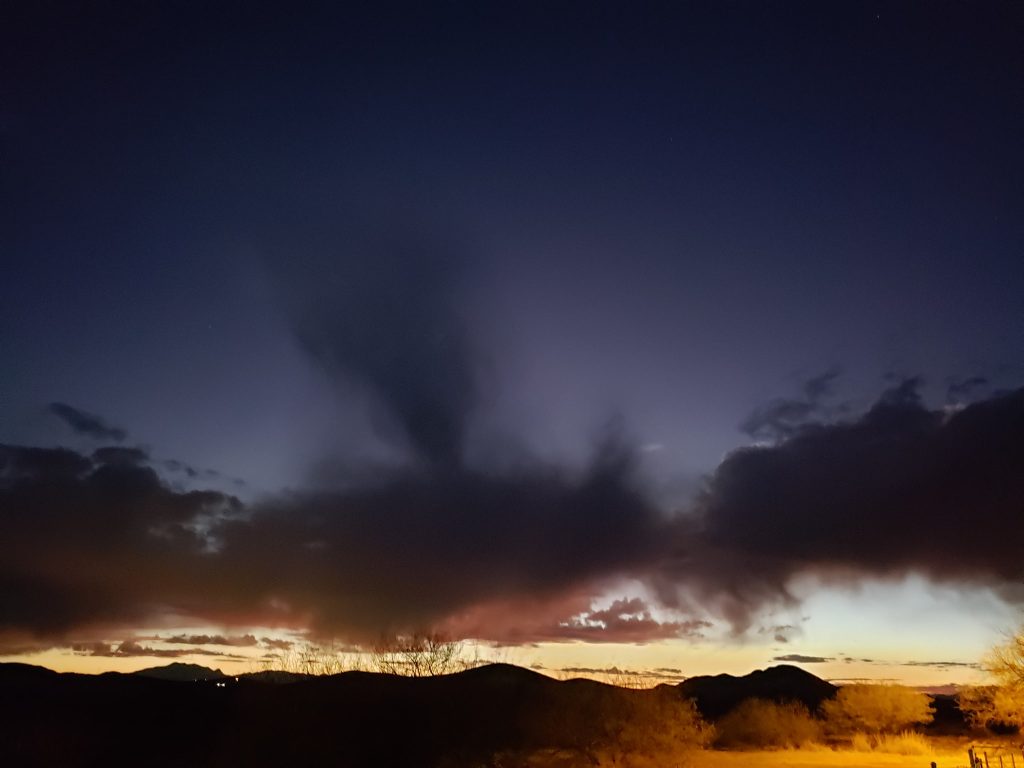 Activities in this Area 
There are so many activities available! We recommend making a reservation to insure you being able to attend. Rock Climbing, Horseback Riding, Silver Mine Tours, Trolley Rides, Put-Put Golf, Bull Riding, Quilt Museum, Wine Tasting … on and on! We are happy to provide contact info to some of our favorites when you are ready! 
We invite Girl Campers to view our website and Facebook page. We give permission to use photos from our website and Facebook page to help us spread the word about our campground.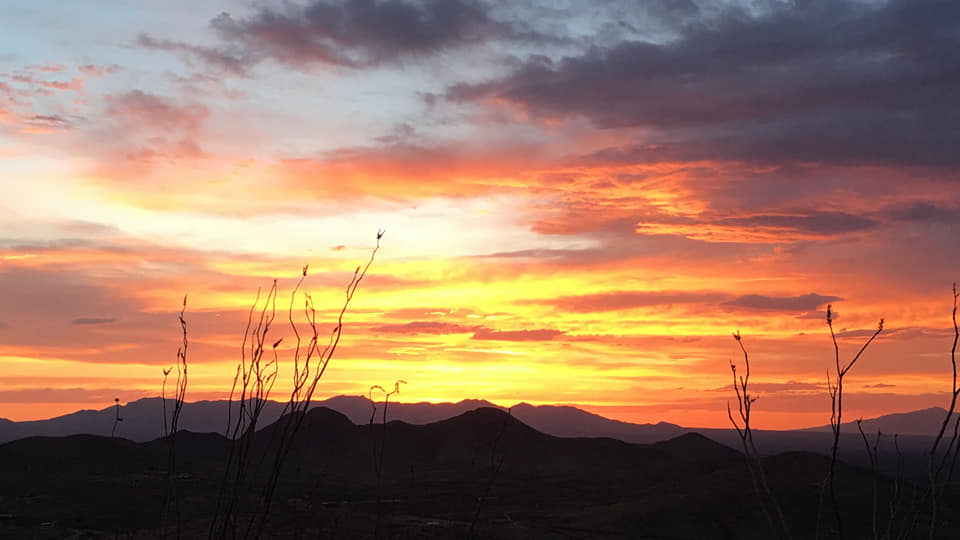 Be Blessed.
Robby and Kati Jundt
John and Leann Champlin