Welcome to Missouri
I would like to welcome you to Missouri. Our Missouri Camping and Travel Guide can help you find the best places to stay and the most fun things to do and see.
I have been camping Missouri all my life and leading my family's camping adventures since I was 20. I am your Girl Camper Missouri Guide!
Here are some of the highlights of what Missouri has to offer. Some of these highlights have links to more detailed articles about all the best places in Missouri, some are still ideas on our list of articles to write.
Do you have an something to add to our Missouri Travel & Camping Guide? Want to write an article or a review of a campground. Email me at [email protected].
Missouri National Parks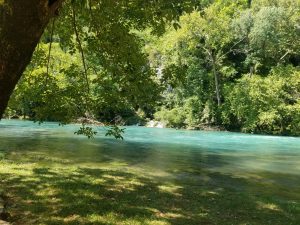 The show me state has 6 National Parks to explore. Find out more at monationalparks.com.
Missouri State Parks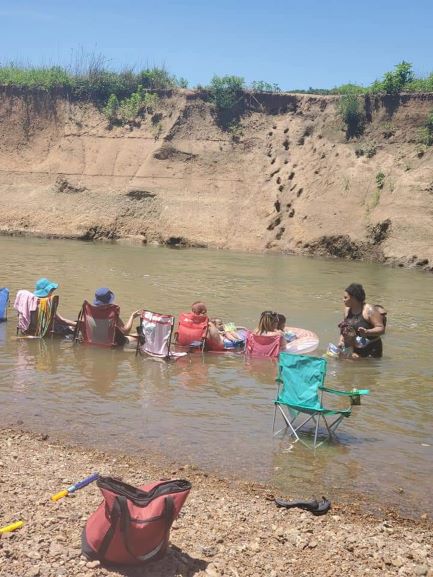 Our Missouri State Park system managed by the Department of Natural Resources has 92 state parks and historic site. The system offers more than 2,000 structures, 3,500 campsites, 194 cabins, almost 2,000 picnic sites, and more than 1,000 miles of trail. Find out more here.
You can climb to the highest point in Missouri at Mina Suak Falls in Taum Sauk Mountain State Park.
Trail of Tears State Park sits along the Mississippi River in Southern Missouri and is a hidden gem in Missouri.
Mark Twain National Forest/Corp of Engineer Recreation Areas and Campgrounds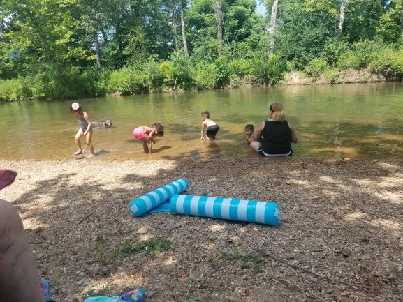 Mark Twain National Forest in Southern Missouri is a vast area of fun outdoor recreational opportunities. The forest has over 750 miles of trails for hiking, horseback riding, and mountain biking with sections of the Ozark Trail winding through the forest. There are more than 350 miles of streams for floating, canoeing and kayaking. And plenty of campgrounds with sites to fit any Girl Camper.
Besides the National Forest, Missouri is home to many US Corp of Engineer recreation areas and campgrounds. You can find information about both at www.recreation.gov.
Private Campgrounds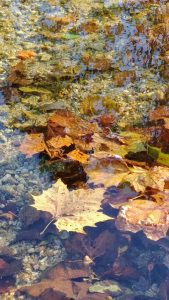 Of course, we also have a vast network of private campgrounds and RV Parks with tons of amenities.
Read about one of our favorite Missouri campgrounds – Ozark Outdoors.
Floating Missouri Rivers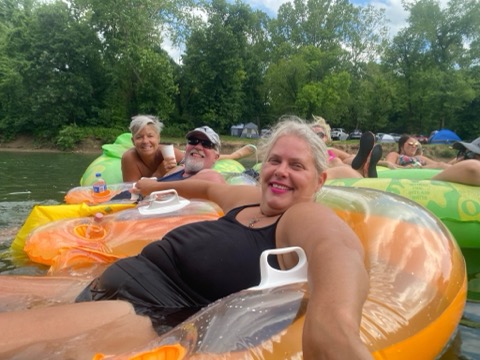 Missourians love lazy river floats. We are pretty sure we invented it. Whether we did or not, we have some of the best rivers in the nation for a good river float. And plenty of outfitters for a fun day on the river.
Steeleville, Missouri has deemed themselves the float capital of Missouri and they are a popular place for floating with several rivers converging in the area, but they are not they only float in town. Check out www.floatmissouri.com to find info on all of Missouri's rivers.
Missouri Department of Conservation
In my opinion, Missouri's Department of Conservation is one of the best. They are an incredible resource for Missourians offering tons of events and classes throughout the state helping us all connect to mother earth. It is also where you go to get fishing and hunting licenses in Missouri.
Missouri Outfitters
We have an array of outdoor outfitters offering a variety of adventures.
---
We love Missouri! Have an article idea or the perfect place for a Girl Camper Missouri event, we would love to hear about it?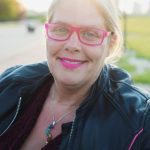 Teresa Willis |Girl Camper Guide Eastern Missouri
US Adventure Travel & Event Planner & Certified RV Inspector/Registered Technician @ Sparkle Adventures
Join the Eastern Missouri Girl Camper community where you will find sisterhood, Girl Camper news, events and more! Like our Facebook page. Join our Facebook group. Follow us on Instagram!
Tag us @GirlCamperEasternMissouri
Find Girl Camper events on the Girl Camper website. I hope to see you around the campfire!
Email me at [email protected]