By Lisa Dempsey
Fish Tacos are a household favorite with my family, especially when we add my secret sauce. The sauce you add to a meal can make or break a recipe, and everyone has their favorites. Restaurants have made it a big deal to have unique proprietary sauce flavors. Maybe you are a Ranch Dressing fan, honey mustard hound, or spicy ketchup buff. I have a secret recipe that I'm going to share with you that I use on my Fish Tacos and Taco Salads.
I love to cook for a crowd. One of my favorite things about being a Girl Camper Guide is cooking and sharing a meal. Any taco makes a fabulous group meal. In fact, if you have been to one of my events where Taco Salad or Walking Tacos were on the menu, you may have already had a taste! Here is a photo of me cooking breakfast (migas breakfast tacos) one morning at my Pink It Out Event at Martin Dies Jr. State Park.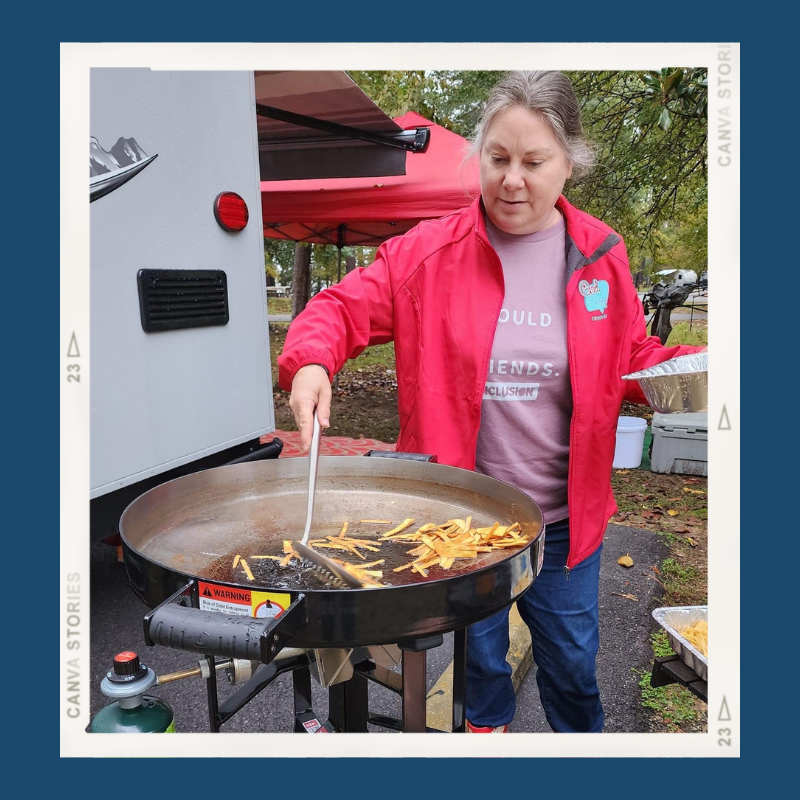 Gather Your Ingredients
First, start with a fresh white fish, and save your salmon for grilling. It should be something with a bit of texture; if it is too flaky, it will fall apart easily. My family went fishing over the holiday and returned with half a dozen redfish! Lucky me.
Next, depending on the vessel you use to fry the fish, you will need two to four cups of peanut oil or vegetable oil. Peanut Oil works better under high heat and doesn't leave my fish greasy. In my Firedisc cooker, I used about three cups. Then, one package of fish fry. Although I did not use tempura batter or beer batter for this recipe, you can substitute it if it is your preference. Additionally, I use corn tortillas, but flour is fine if you prefer them with your fish tacos. You will also need one cup of milk and one egg to make an egg wash for the fish.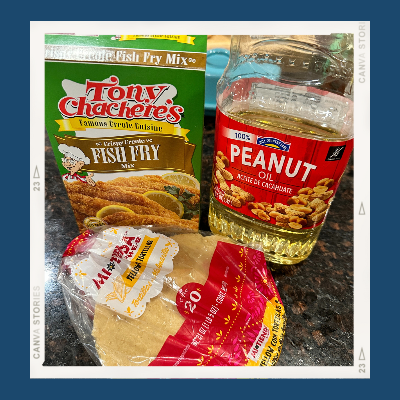 How to Cook the Fish
Start by heating your oil to about 350 degrees. If it is too hot, it will burn the outside and not cook the inside thoroughly.
Slice your fish into strips to fit into your tortilla when cooked.
Make your egg wash; beat the egg into a cup of milk.
In a separate bowl, pour your fish fry and season it with salt and some of your favorite spices.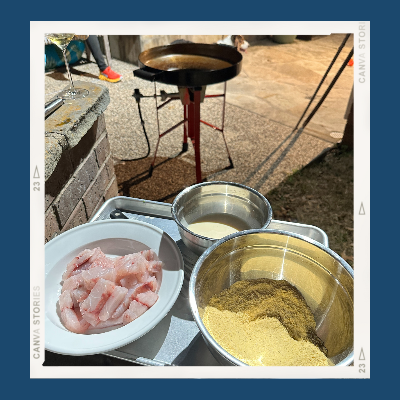 Batter Up
In small batches: 1. Dip the fish in the egg wash. 2. Dredge the fish in the dry mix. 3. Next, place the fish in the hot oil. 4. Finally, turn the fish over one or two times while they cook. Overall, it should take about five minutes, depending on the size of the fish and how much you put into the pan at once. Place them on a plate lined with paper towels to drain any excess oil.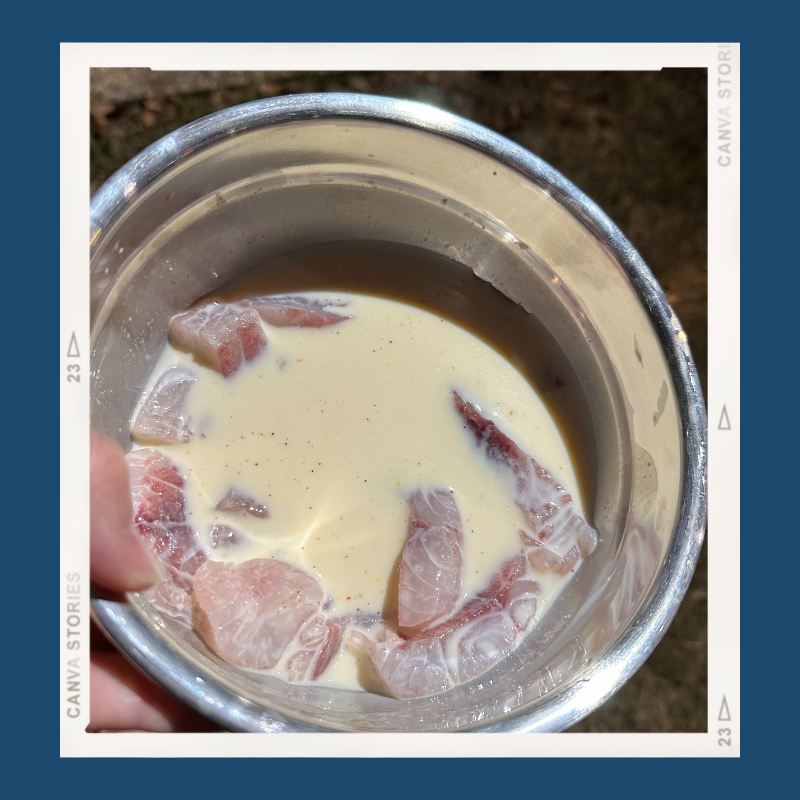 Dress Up Your Taco
We like to top our fish tacos with shredded cabbage, cilantro, sweet and spicy corn relish, and the secret sauce! You can add shredded cheese, lettuce, tomatoes, or different toppings you like.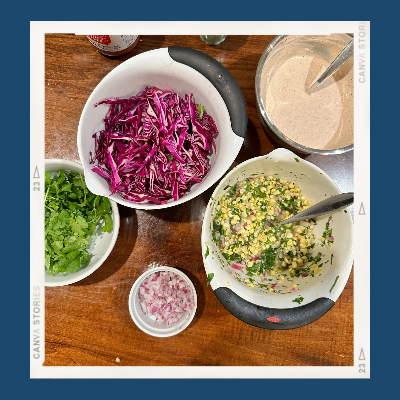 Secret Sauce Recipe
1 Cup of Thousand Island Dressing – I prefer Ken's Brand
1/3 Cup of Salsa – not PICO De Gallo – My favorite to use is On the Border brand. Despite not having any handy when I was cooking, I made it work with what we had in the refrigerator.
1 Tablespoon of Chili Powder – start with a Teaspoon and increase it to your liking.
If you want heat, add a couple of dashes of Cholula Hot Sauce. This recipe is easily doubled and will keep in an airtight container for a week in your refrigerator.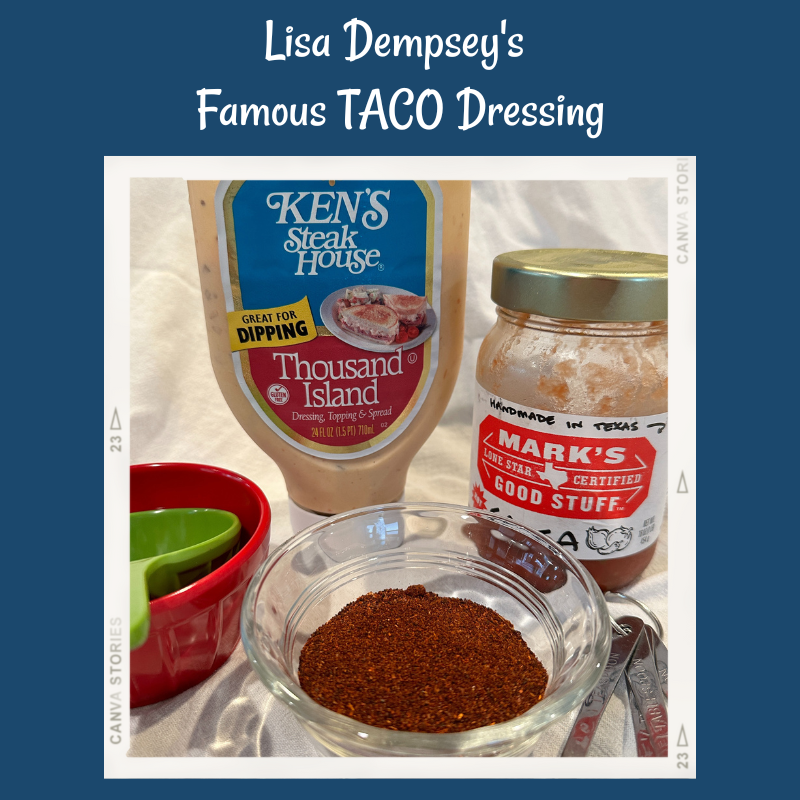 My Fish Tacos All Dressed Up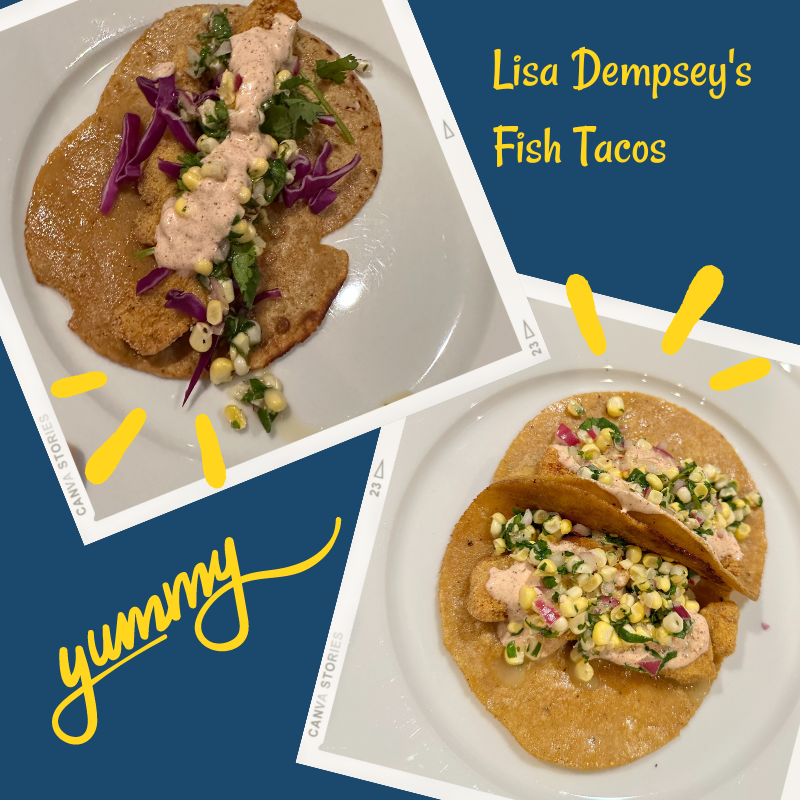 Pictures of Lisa Out Fishing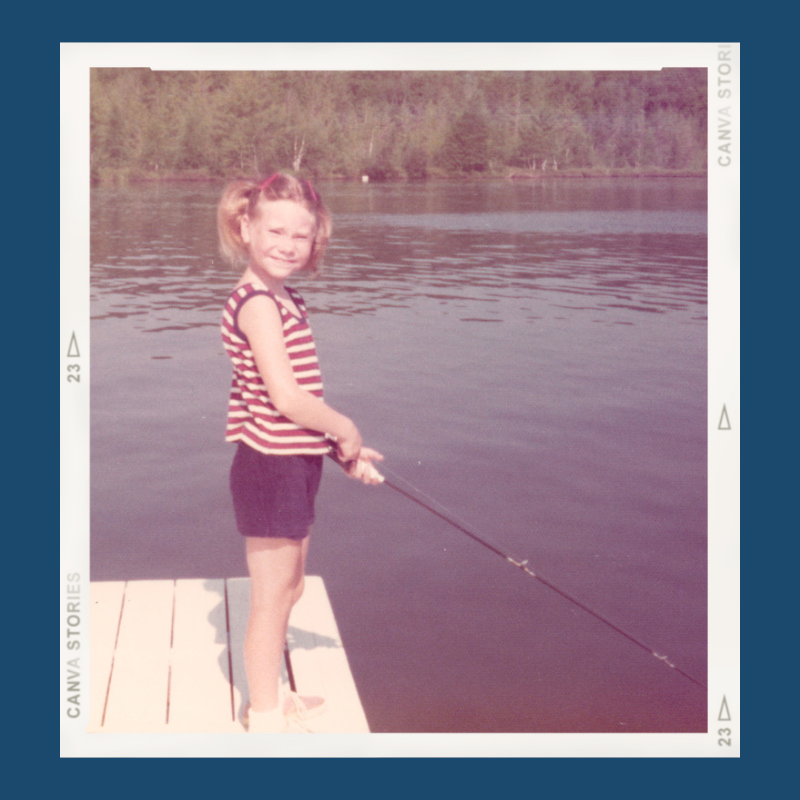 Lisa Dempsey




Contributing Writer & Southeast Texas Guide